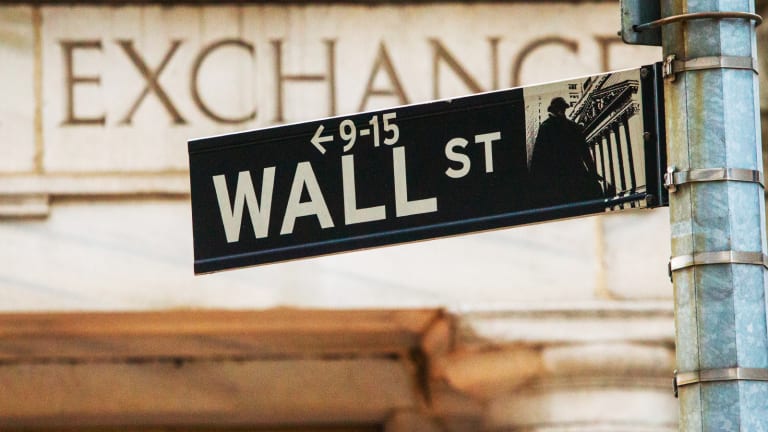 Publish date:
Oct. 29 Premarket Briefing: 10 Things You Should Know
U.S. stock futures are lower Thursday ahead of data on U.S. growth and after the Federal Reserve on Wednesday left open the possibility of an interest-rate hike in December.
U.S. stock futures are lower Thursday ahead of data on U.S. growth and after the Federal Reserve on Wednesday left open the possibility of an interest-rate hike in December.
Here are 10 things you should know for Thursday, Oct. 29:
1. -- U.S. stock futures were lower Thursday ahead of data on U.S. growth and after the Federal Reserve on Wednesday left open the possibility of an interest-rate hike in December.
European stocks traded flat while Asian shares ended the session mixed. Stocks in Japan rose 0.2%, while China's Shanghai Composite closed with a gain of 0.4%.
2. -- The economic calendar in the U.S. on Thursday includes weekly initial jobless claims at 8:30 a.m. EDT, the advanced GDP report for the third quarter at 8:30 a.m., and pending home sales for September at 10 a.m.
3. -- U.S. stocks on Wednesday traded erratically after the Federal Reserve continued to confuse investors by saying interest rates could still rise this year, but then next is still possible, too.  5. -- Deutsche Bank (DB) - Get Report said it's cutting 35,000 jobs through redundancies and the sale of businesses as new CEO John Cryan seeks to make Germany's biggest lender more manageable and profitable.
"I have fought tirelessly to promote competition in the health sector and I believe the proposed merger of two of the three largest drug store chains in the country raises serious issues," Sen. Amy Klobuchar, the top Democrat on the Senate Judiciary Committee's antitrust subcommittee, said in a statement.The subcommittee's chair, Republican Sen. Mike Lee, said he hoped antitrust agencies would "closely scrutinize" the deal.9. -- PayPal (PYPL) - Get Report said third-quarter earnings rose 29%, topping analysts' estimates but revenue came up short of Wall Street forecasts.The quarter was the company's first as a standalone company since spinning off from eBay in July.PayPal posted profit of 31 cents a share on revenue of $2.26 billion.Analysts had estimated the company would earn 29 cents a share in the period on revenue of $2.27 billion. PayPal fell 4.5% in premarket trading.
The Dow Jones Industrial Average actually fell into negative territory right after the Fed statement Wednesday afternoon, but then rallied in the final hour to close up more than 175 points. 
The S&P 500 ended up 1.2%, the Dow added 1.1%, and the Nasdaq gained 1.3%.
4. -- Drug makers Pfizer (PFE) - Get Report and Allergan (AGN) - Get Report are considering combining, The Wall Street Journal reported.
Pfizer recently approached Allergan about a deal, according to people familiar with the matter. One of the people told the Journal that the process is early and may not yield an agreement. Other details of the talks are unclear.
Allergan currently has a market capitalization of $112.5 billion, meaning that a deal for the company could be the biggest announced takeover in a year that is already on pace to be the busiest ever for mergers and acquisitions, the Journal noted.
The bank will slash 9,000 full-time jobs, 6,000 contractor positions and sell operations with 20,000 more workers. It will also close local operations in 10 smaller countries.
Most the jobs to be shed by selling businesses are at the bank's Postbank retail bank, which the bank plans to divest. By 2018, the cuts and disposals will shrink the bank's workforce to 77,000 from around 103,000, according to the Associated Press.
The announcement came Thursday as the bank reported a net loss of 6 billion euros ($6.6 billion). Net profit was hit by 5.8 billion euros in non-cash charges for the reduced value of its investment bank and Postbank. The bank will not pay a dividend this year and next year.
6. -- Royal Dutch Shell (RDS.A) posted a third-quarter loss of $7.42 billion, a reversal from a year earlier.
The period included an $8.2 billion charge from write-offs on projects in the Alaskan Arctic and Canada.
The per-share loss in the quarter was $2.32. Earnings, adjusted for non-recurring costs, were 56 cents.
Shell's third-quarter current cost of supplies earnings were $1.8 billion, below analysts' expectations of $2.74 billion and 70% lower than a year earlier.
7. -- GoPro (GPRO) - Get Report, the mountable and wearable camera maker, reported lower-than-expected third-quarter earnings.
GoPro posted adjusted profit of 25 cents a share, 4 cents below analysts' estimates. Revenue rose 43% from a year earlier to $400.3 million but fell short of estimates of $433.6 million.
"I am proud of our year-to-date accomplishments in which we posted strong financial results and expanded our portfolio of products, however, our business in the third quarter was clearly more difficult than anticipated," CEO Nicholas Woodman said in a statement.
The company didn't provide an update to its outlook for the fourth quarter or full year.
The stock fell 16% in premarket trading.
8. -- Two U.S. senators called for close scrutiny of Walgreens Boots Alliance's (WBA) - Get Report plan to buy Rite Aid (RAD) - Get Report for $9.4 billion.
The top two antitrust lawmakers in the U.S. Senate on Wednesday urged antitrust enforcers to give the plan careful scrutiny because of the importance of health care in the U.S. economy, Reuters reported.
10. -- Earnings are expected Thursday from MasterCard (MA) - Get Report , LinkedIn (LNKD) , Starbucks (SBUX) - Get Report and ConocoPhillips (COP) - Get Report .