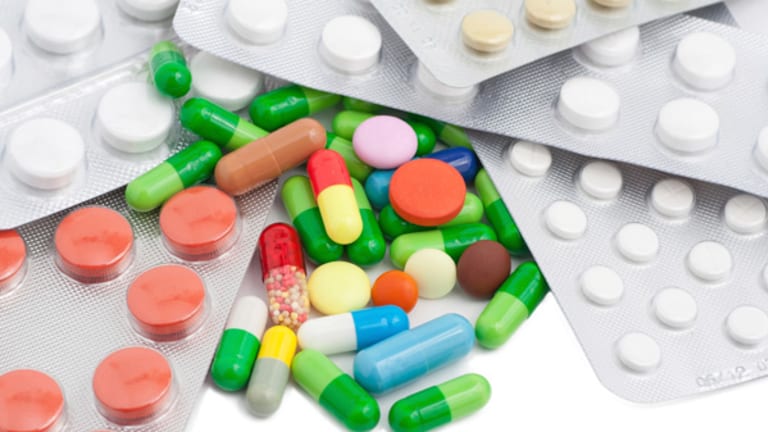 Vivus, Arena Drugs Fail to Burn Americans' Prodigious Fat
The companies face problems with their respective weight-loss drug launches.
MOUNTAIN VIEW, Calif. (
) --
Vivus
(VVUS) - Get VIVUS, Inc. Report
can't convince enough fat Americans to try its weight-loss pill Qsymia despite spending a ton of cash on marketing and free drug giveaways. At its current burn rate, Vivus will need to raise more money no later than the second half of the year.
Shares of Vivus were down 12% to $10.96 in Tuesday trading.
The dismal $2 million in Qsymia sales reported by Vivus in the fourth quarter is a harbinger of doom for
Arena Pharmaceuticals
(ARNA) - Get Arena Pharmaceuticals, Inc. Report
, which along with partner
Eisai
is expected to launch its weight-loss pill Belviq next month. Belviq barely manages to help patients lose any meaningful weight, but will cost significantly more than Qsymia.
Let's first tackle Vivus because the company turned in an ugly quarter Monday night. The $2 million in Qsymia sales was $1 million short of downgraded analyst consensus for the fourth quarter. How downgraded? Last fall, analysts on average were looking for more than $24 million in Qsymia sales during the December quarter.
Vivus spent more than $50 million in SG&A to generate those $2 million in Qsymia sales in the fourth quarter. Add in R&D costs and Vivus' total operating expenses topped $58 million. Cash and marketable securities fell by $61 million sequentially. Vivus ended last year with $213 million in the piggy bank and refused to offer any spending guidance for 2013 except to acknowledge that marketing expenses for Qsymia will remain high.
Even if Qsymia sales pick up, Vivus' current and expected rate of spending means there's less than a year's cash remaining.
For the four-week period ending on Feb. 15, Vivus shipped 17,383 Qsymia prescriptions, a 34% increase over the previous four-week period ended on Jan. 18. That sounds like encouraging script growth, except it's down from 68% growth in the four-week period between November and December last year. Vivus deserves a pass for the December holiday month -- no one wants to lose weight during Christmas -- and sure enough, the number of Qsymia scripts shipped was flat.
Bottom line: The rate of Qsymia script growth is falling despite the company offering freebies and other marketing inducements. Vivus continues to blame Qsymia's poor performance on the hassle of mail-order pharmacy requirements and believes sales will take off once patients can buy the drug at their neighborhood pharmacy.
FDA's decision on liberalizing the drug's distribution restriction is expected in April. There's certainly some truth in this spin but Qsymia has a tremendously long way to go before sales reach a meaningful level. The idea that Qsymia might one day achieve blockbuster status or help Vivus generate a profit seems more fantasy than an achievable goal.
One more metric from Monday night's conference call I found interesting and disappointing simultaneously: Vivus said 27,000 unique patients have been prescribed Qsymia since the drug launched five months ago. A Qsymia script costs approximately $135 per month for the recommended middle dose, so under the most optimal circumstances (all 27,000 patients taking five months of Qsymia), best-case sales to date would have been roughly $18 million.
The $2 million in actual Qsymia sales reported suggests a lot of patients are trying Qsymia for a month or two, then giving up. How many patients are discontinuing Qsymia and when? Vivus was asked this question on Monday's call but declined to answer directly. The company did say 44% of Qsymia scripts shipped in the most recent four-week period went to patients who had previously purchased the drug. The company also said the rate of abandonment (patients who have a Qsymia script written but don't actually fill it) was 22%. That's lower than the 30% abandonment rate reported last fall but still fairly high.
Patients abandon Qsymia scripts because the out-of-pocket cost of the drug is too much to bear. People don't want to pay $135 per month, or more than $1,900 over the course of a year, to lose 10% of their body weight. Insurance coverage for Qsymia is still sketchy and even for those people lucky enough to get reimbursement, the co-pay is $60 per month.
Enter Arena and Eisai, which on Monday set the wholesale acquisition cost for Belviq at $199.50 per month -- a 48% premium over Qsymia mid dose. That means patients taking Belviq will be paying a lot more for less weight loss. Patients who take Belviq lose, on average, a paltry 3% of their placebo-adjusted body weight after one year. More than half of Belviq patients fail to lose 5% of their body weight after three months.
With mediocre weight-loss numbers like those, Arena and Eisai are likely to soon feel the sting of abandonment rates well above those reported for Qsymia -- that is if patients even agree to have a Belviq script written for them in the first place.
If investors believe Vivus' $1.2 billion market value is too high to justify paltry Qsymia sales, Arena and its $1.8 billion market value is heading for a significant downward adjustment once Belviq sales come up lame.
-- Written by Adam Feuerstein in Boston.
Follow Adam Feuerstein on
.
Adam Feuerstein writes regularly for TheStreet. In keeping with company editorial policy, he doesn't own or short individual stocks, although he owns stock in TheStreet. He also doesn't invest in hedge funds or other private investment partnerships. Feuerstein appreciates your feedback;
to send him an email.