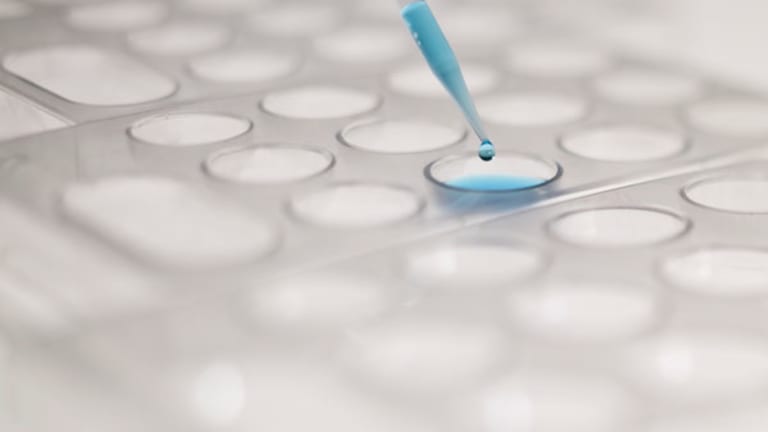 Obamacare Reversal No Free Ride for Insurers
Health insurers don't necessarily stand to benefit if the Obama administration's health care reform legislation is invalidated.
NEW YORK (
)--Health insurers don't necessarily stand to benefit if the Obama Administration's healthcare reform legislation is invalidated by the Supreme Court Thursday, according to analysts who follow the industry.
"For the most part insurers would be better off if the reform law stays in place at this point," says Morningstar analyst Matthew Coffina.
WellPoint has said it will spend $100 million this year to comply with the new healthcare legislation, according to a report by The Associated Press
That's because many aspects of the law that are negative for insurers -- such as minimum medical loss ratios, state scrutiny of premium increases and cuts to Medicare reimbursements -- are likely to be put back in place by legislators after the law is thrown out, Coffina says.
Some of the law's other industry-friendly provisions, such as expansions of the Medicaid program and subsidies for people to buy insurance, "are very unlikely to be resurrected given the current political environment and the focus on budget deficits more than healthcare access," according to Coffina.
A range of outcomes is possible, including invalidating the law entirely, partially, or allowing it to stand without alteration. A June 21 report from Citigroup sees six potential outcomes.
"It isn't certain whether the court will choose to issue one big health care decision, or issue separate rulings on each of the issues at hand," the analysts wrote.
Whether some aspects of the law pass may be essentially moot since certain insurers have said they will adopt them voluntarily.
UnitedHealth Group
(UNH) - Get UnitedHealth Group Incorporated Report
,
Humana Inc.
(HUM) - Get Humana Inc. Report
and
Aetna
(AET)
have all said they will continue to allow adult children under the age of 26 to stay on their parents' plans and eliminate any "co-pay" requirements for preventive care.
Those decisions reflect "really good public relations" since the costs are already passed along to employers and workers in the form of higher premiums and other charges, argues Jeff Jonas, portfolio manager at GAMCO Investors.
There are also certain expenditures companies may have made already to comply with the new law.
WellPoint Inc.
(WLP)
, for example, had said it would spend $100 million on systems upgrades, while Aetna said it would spend $50 million, according to
The Associated Press
. Spokespeople for those companies did not return email messages seeking to confirm the report.
Nonetheless, the most likely outcome is the law will be upheld in its entirety, argue analysts at Wedbush, though they assign just a 30-40% probability of such a result. If that happens, they expect a "relief rally," of about 5% as the path to new regulations will at least be clearer. The analysts believe their call is against the consensus view, which is that seeing the law upheld would cause managed care stocks to trade lower.
Citigroup, on the other hand, sees a 70% chance that the "individual mandate" requiring everyone to buy insurance will be invalidated by the court. If that is the only part of the law that is struck down, they believe it could cause a 10-15% drop in for-profit health insurers. In such a case, which Citigroup assigns only a 10% probability, they would buy the insurers' stocks on the theory that the mandate was likely to be widely ignored anyway.
"The $95 penalty many people would have to pay in 2014 for not having insurance is far too modest to compel young and healthy individuals from purchasing coverage," Citigroup's analysts wrote.
--
Written by Dan Freed in New York
.
Follow this writer on
.
Disclosure: TheStreet's editorial policy prohibits staff editors, reporters and analysts from holding positions in any individual stocks.