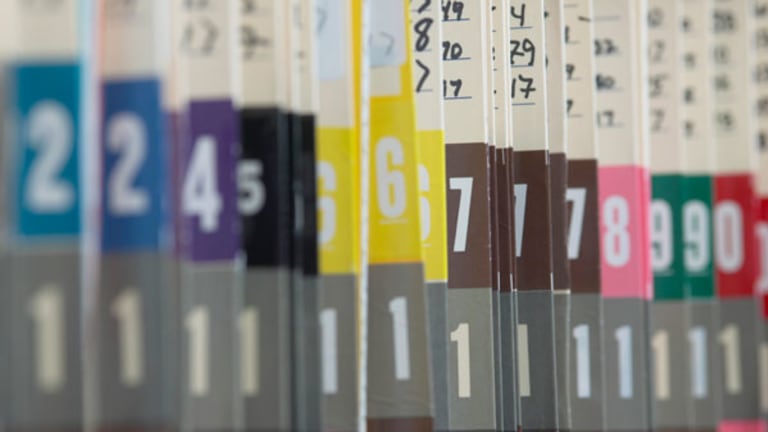 Obama Premium Rule Would Hit 16% of Insurers
Some Humana, WellPoint and UnitedHealth subsidiaries could face penalties for spending less than 80% of premiums on medical care.
NEW YORK (TheStreet) -- President Barack Obama backs a plan that would require health insurers to spend at least 80% of their premiums on medical care, a move that could result in penalties for 16% of health insurers.
On Monday, Obama presented his plan for health care reform, which included many provisions from the Senate's health care bill. One of the proposed rules would penalize health insurers that spend more than 20% of premiums on operational costs, such as salaries and marketing.
As of September, 93 of 587 health insurers that take in at least $1 million in premiums spent less than 80% of that amount on patient care, according to data compiled by TheStreet. The average portion put toward medical expenses is 87.8%.
Large rate hikes and profit margins became the subject of public debate after
WellPoint
(WLP)
sent letters to Anthem Blue Cross policyholders in California to warn them of increases of as much as 39%. Anthem Blue Cross is a subsidiary of Indianapolis-based WellPoint.
The California insurance commissioner and the Obama administration criticized the actions, and a state investigation is underway. In California, an insurer is required to spend at least 70% of its premiums on benefits. Under significant pressure, WellPoint has agreed to postpone the increases for two months, pending the results of the investigation.
The House and Senate bills would require that insurers spend 80% to 85% of premiums on patient care. The difficult part will be defining what qualifies. Obama has proposed creating a Federal Health Insurance Rate Authority, allowing his administration to address what it sees as unreasonable rate increases.
Among the 25 insurance subsidiaries that spent the least on medical expenses, four were part of
UnitedHealth Group
(UNH) - Get Free Report
. UnitedHealthcare of Colorado was No. 4 on the list, spending 56.1% of its premium income on medical expenses.
While six of WellPoint's 27 units put less than 80% of premiums toward medical expenses, the one that spent the least ranked No. 38. The subsidiary, Unicare Health Plan in West Virginia, spend 74.5% on care.
The lowest percentage of premiums spent on health care was 42.3% at
Avahealth of Florida
, followed by 49.1% at Arizona-based
Wellington Life Insurance
and 54.3% at California-based
Sistemas Medicos Nacionales
. None of these are owned by publicly traded companies.
Cigna
(CI) - Get Free Report
has five subsidiaries on the list. Cigna HealthCare of Maine ranks at No. 5, spending 56.7% of its premium income on medical expenses.
Wellcare Health Plans
(WCG) - Get Free Report
subsidiary Wellcare Health Plans of New Jersey ranks 10th, spending 67.1%.
Two
Humana
(HUM) - Get Free Report
units made the list, ranking 21st and 22nd. Humana Employers Health Plan, based in Georgia, spends 71.5% of premium income on medical expenses.
Reported by Gavin Magor in Jupiter, Fla.
Gavin Magor is the senior analyst responsible for assigning financial-strength ratings to insurance companies. He conducts industry analysis and supports consumer products. Magor has more than 22 years of international experience in operations and credit-risk management, commercial lending and analysis. His experience includes international assignments in Sweden, Mexico, Brazil and the U.S. He holds a master's degree in business administration from The Open University in the U.K.