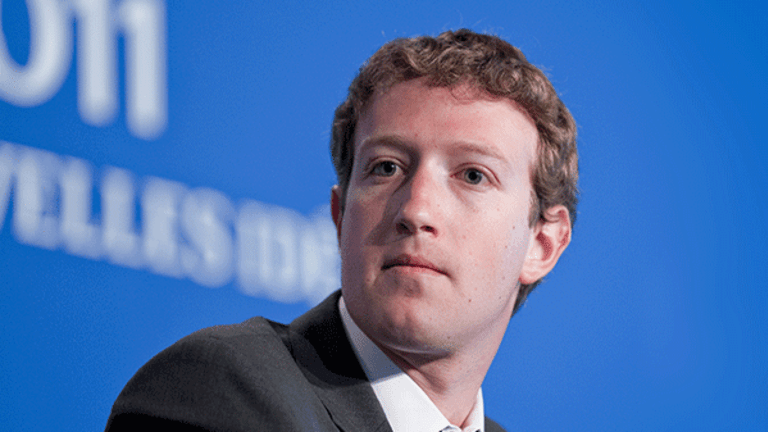 Obama Pleaded With Facebook's Zuckerberg Over Fake News After Election
The meeting happened days after Zuckerberg denounced the idea of fake news on Facebook as 'crazy.'
Less than two weeks after the presidential election last fall, then-President Barack Obama met with Facebook Inc. (FB) CEO Mark Zuckerberg in an attempt to offer the executive a wakeup call about the threat of fake news on the social media site, according to a report in the Washington Post.
Zuckerberg and Obama met on Nov. 19, nine days after Zuckerberg said the idea that fake news on Facebook played a role in President Trump's election was "crazy." Zuckerberg has since changed tune, on Thursday, Sept. 21 offering the government 3,000 politically-geared messages bought by Russian operatives and admitting Facebook had been duped.
In the November meeting, Obama told Zuckerberg the presence of fake news on social media would only get worse in the next election, according to insiders. At the time, Zuckerberg acknowledged that those sorts of messages existed, but weren't widespread or easily eradicated.
In the months that followed the Obama/Zuckerberg meeting, the Facebook chief executive struggled to determine the right move that would bolster Facebook's own security systems without weighing on the rights of its billions of users to use the platform freely. Ultimately, Zuckerberg decided to release the information to Congress.
While Facebook maintained that it acted responsibly, some critics said the company was slow to make a move. Others contend Facebook only made an admission of the fake news presence under the pressure of Washington.
In light of Zuckerberg's admission to Congress, calls have grown louder from lawmakers to implement new laws requiring tech and media companies such as Facebook to disclose who buys political ads and how much they spend on them.
Facebook stock traded down 0.4% premarket Monday to $169.87.
More of What's Trending on TheStreet: