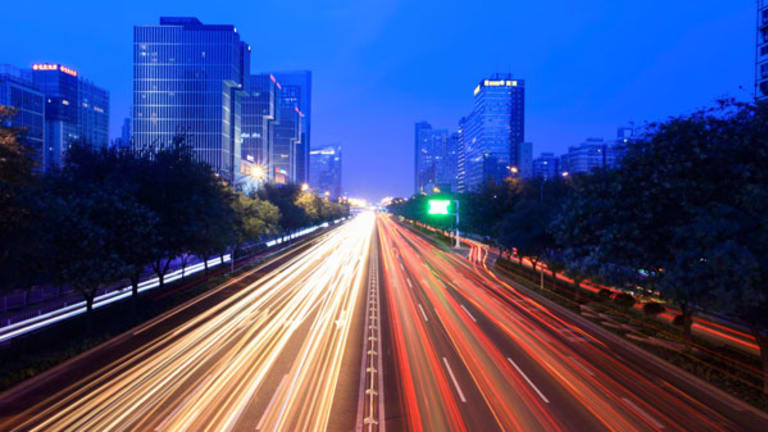 Obama Budges on Offshore Drilling
The White House receives confirmation for a new budget chief after negotiating with senators calling for a quicker pace in approving offshore drilling permits.
NEW YORK (
) -- Oil drillers in the Gulf of Mexico received a positive signal on Friday with the confirmation of Jacob Lew as President Obama's new budget chief.
Lew's confirmation as White House budget chief had been held up by the Louisiana Senate power tandem of Sens. Mary Landrieu (D., La.) and David Vitter (R., La.), who wouldn't budge on the budget chief unless the Interior Department relented on its slow road to new offshore drilling permits.
The drilling ban was implemented after the
BP
Macondo oil spill.
The White House has maintained all along that the drilling ban has not hurt the Gulf economy greatly, and the industry has overhyped the issue. The White House issued a report earlier in the fall with data it said backed the case that the drilling ban was more or less benign, though Obama did end up lifting the ban early.
>>Obama: Stop Crying Over Unspilled Oil
Even though the White House had lifted the ban on new drilling in October, oil and gas companies have complained that the permitting process has become a bureaucratic nightmare.
Oil players including BP oil-spill partner company
Anadarko Petroleum
(APC) - Get Anadarko Petroleum Corporation Report
have said all along that they were ready to go the second the offshore drilling ban was lifted, but even with the ban eliminated, oil and gas companies are venting frustration over the long arm of the government.
It's having an impact not just on administrators trying to get permit applications through the government, but leading to comments from oil and gas drilling company CEOs about a permitting process that could impact earnings for quarters to come.
>>Obama Drilling Ban Ends, but Delays Won't
Landrieu had said she wouldn't vote to confirm the new White House budget chief until she received assurance from the White House that the permitting pace would pick up.
FBR Capital Markets wrote in a research note on Friday morning, "The reversal was the product of several days of meetings with Interior Secretary Salazar and a commitment to provide greater clarity on permitting. We view this as a positive step forward, for both deepwater and shallow-water permitting."
FBR noted that Senator Landrieu said that she expects several permits to be issued in the coming weeks but did not specify that these would be new deepwater permits. Shallow-water permits have also been slow to be approved by the Department of the Interior, largely over evolving implementation and compliance with new criteria for estimating potential spills.
Halliburton
(HAL) - Get Halliburton Company Report
expects a modest impact from the drilling ban, saying 2010 earnings will only be down by 8 to 10 cents as a result.
The CEO of
Total
told the
Wall Street Journal
to expect 20% higher operating costs in the Gulf as a result of the new permitting process and the delays it has caused and will continue to cause.
Noble Corp.
(NE) - Get Noble Corporation plc Report
has claimed that permitting delays, even on shallow water projects, are already a major headache in the Gulf and will continue to be one.
Trading in drilling and oil service stocks was not significantly changed in the pre-market on Friday.
-- Written by Eric Rosenbaum from New York.
RELATED STORIES:
>>Obama Drilling Ban Ends, but Delays Won't
>>Obama: Stop Crying Over Unspilled Oil
>To contact the writer of this article, click here:
Eric Rosenbaum
.
>To follow the writer on Twitter, go to
.
>To submit a news tip, send an email to:
.