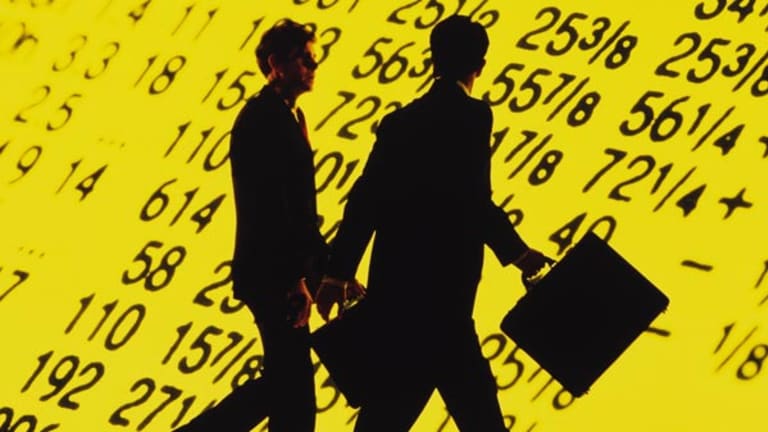 NYSE in Talks on Possible Merger
The exchange won't disclose who it's talking to, but the London Stock Exchange is reportedly a participant.
Little more than a month after merging with Archipelago, the NYSE Group (NYX) has acknowledged it¿s talking to other potential merger partners. And weekend media reports said the London Stock Exchange is one party to the discussions.
The NYSE, which operates the
New York Stock Exchange
, disclosed the talks Friday in an amended regulatory filing related to a secondary stock offering expected next month.
"In pursuing our strategy, consistent with industry practice, we routinely engage in discussions with industry participants regarding potential strategic transactions," the filing said. "We are currently engaged in discussions with certain participants, although no definitive terms have been discussed or agreements reached."
The filing added that such transactions may occur at "any time" and may be "significant in size" relative to the NYSE¿s assets.
Citing a person familiar with the situation,
Reuters
reported Saturday that the LSE was involved in the discussions.
Late last month the
Nasdaq
undefined
dropped a $4.2 billion offer for the LSE, although earlier this week it disclosed it had acquired almost 15% of the U.K. exchange, making it the biggest shareholder.
There has been speculation that the NYSE is eyeing other exchanges in addition to the LSE. Other names bandied about include Amsterdam-based
Euronext NV
, Germany¿s
Deutsche Boerse
and the
Chicago Board Options Exchange
.
Competition is heating up between the two big U.S. stock exchanges. The Archipelago acquisition gives the NYSE a significant electronic trading presence, putting it firmly on Nasdaq¿s turf.
The NYSE plans to release quarterly earnings next Wednesday and has scheduled a conference call for Thursday. Its shares ended Thursday up $2.38, or 3.3%, at $75.08.