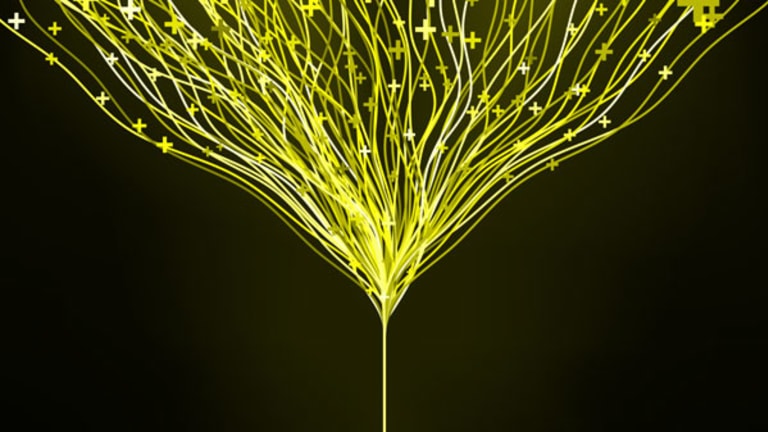 NY Attorney General Sues Feds Over Fracking
New York 's Attorney General is attempting to stop natural gas drilling that uses the controversial fracking technique in a suit against the federal government.
NEW YORK (
) -- New York Attorney General Eric Schneiderman filed a lawsuit on Tuesday against the federal government to stop the development of natural gas drilling in the Delaware River Basin.
The New York Attorney General's suit alleges that the federal government didn't perform a required full environmental review of proposed natural gas drilling regulations, including fracking regulations, for the Delaware River Basin.
The fracking technique is a high-pressure method of horizontal drilling that pumps a combination of water, sand and chemicals into shale to create fractures and allow natural gas to be collected at the surface. The potential environmental risks poed by the chemicals used in the process have never been disclosed by the natural gas industry, though pressure is mounting on the industry to deal directly with the fracking disclosure issue. The fracking chemicals have come under attack for their potential to cause widespread harm to the environment and human health, a case made most publicly in the Academy Award-winning documentary,
Gasland
. Fracking uses clean water, and critics contend, puts that water back into the aquifer in a polluted form through its pressure pumping technology.
Chesapeake Energy
(CHK) - Get Free Report
is the largest leaseholders in the Marcellus Shale (which runs beneath a significant portion of the Delaware River Basin). Chesapeake Energy describes the fracking process in a fact sheet posted on its web site in April as being "99% water and sand, with a small amount of special-purpose additives." Chesapeake includes a long list of special-purpose additives which it says are common ingredients in consumer products, including in glass cleaner.
The Delaware River Basin Commission (DRBC), a federal-interstate commission with authority to take actions that may impact water resources and approved a drilling plan for the Delaware River Basin, estimates that its proposed regulations would allow 15,000 to 18,000 gas wells to be drilled within the Basin, most of which are expected to be developed by fracking.
The filing of the lawsuit comes one month after New York Attorney General Schneiderman told the federal government he would take legal action if the government didn't conduct a more comprehensive environmental review.
"Before any decisions on drilling are made, it is our responsibility to follow the facts and understand the public health and safety effects posed by potential natural gas development," Attorney General Schneiderman said in a release.
Schneiderman's office said in a release that even after federal agencies determined that natural gas drilling in the Basin would potentially result in significant environmental impacts and that the study of those impacts should be performed, the U.S. Army Corps of Engineers made clear last week that it would make no such commitment. The NY Attorney General claims that the National Environmental Policy Act mandates a full review of the impact of the proposed natural gas development regulations.
The Delaware River Basin is both a recreational haven, including fishing and boating, and a source of drinking water for New York City residents.
The New York Attorney General's lawsuit is the latest twist in the long battle over "fracking" the controversial drilling method used to gain access to hydrocarbons located in the Marcellus Shale deposits that run under several Northeast states.
Last week,
ExxonMobil
(XOM) - Get Free Report
and
Chevron
(CVX) - Get Free Report
faced shareholder pressure at annual meetings to disclose the potential risks posed by chemicals used in the fracking process. The state Senate in Texas announced last week a law that would mandate fracking chemical disclosures from the oil and gas industry. At the Chevron annual meeting, shareholders rejected a proposal to require disclosure of potential environmental impacts from fracking chemicals, though a sizable 40% minority of shareholders voted in favor of mandating the disclosure. Only 28% of ExxonMobil shareholders voted for a similar shareholder policy.
Both ExxonMobil and Chevron said last week they are working on an industry-led effort to disclose more information about fracking chemicals. Exxon is also running an advertising campaign related to the fracking controversy.
In addition to Chesapeake Energy, independent natural gas producers
Cabot Oil & Gas
undefined
,
EOG Resources
(EOG) - Get Free Report
,
Range Resources
(RRC) - Get Free Report
and
Williams Companies
(WMB) - Get Free Report
are among drillers active in the Marcellus Shale.
-- Written by Eric Rosenbaum from New York.
RELATED STORIES:
RELATED STORIES:
>>Should Nat Gas and Solar be Best Friends?
>>Cheniere Energy: the Case for a 2015 Stock
>>3 Things That Could Derail T. Boone Pickens Nat Gas Plan
>To contact the writer of this article, click here:
Eric Rosenbaum
.
>To follow the writer on Twitter, go to
.
>To submit a news tip, send an email to:
.