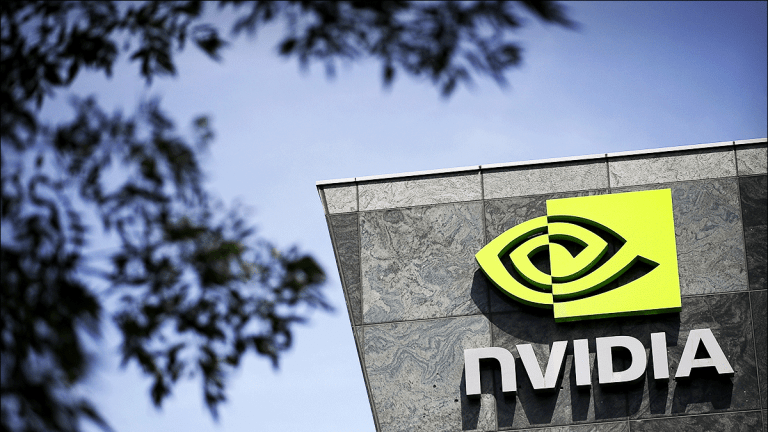 Nvidia's Uncertain Outlook Is Worrying Investors
Nvidia reported first-quarter earnings last week. Were results good enough to win back investor trust?
Before its earnings report last week, Nvidia (NVDA) shares had trended higher on hopes that the company would report a draw-down in its graphics card inventory. Instead, the company reported strong quarterly results but still put itself back in the dog house.
The company met sales expectations but scared off investors when it lacked conviction to issue a full-year 2019 forecast. Why is Nvidia so uncertain about this year's outlook?
Nvidia Exceeds Q1 Expectations
Prior to the report, analysts lowered their expectations for Nvidia to a GAAP EPS of $0.60. The actual GAAP EPS came in at $0.64, while non-GAAP topped $0.88 a share. Last year, Nvidia earned $1.88 but investors widely expected the drop. The company drew down its glut of inventory and ramped up the production of newer, more profitable Turing GPUs. Moving forward, the mid-range gaming card, priced at just $149, should increase Nvidia's market share. This will also translate into higher revenue growth for the rest of the year. Still, Nvidia is not sure when sales will re-accelerate.
Nvidia highlighted its bullishness in gaming laptops. Powered by GeForce laptops priced at $799, expect the company to generate higher sales in the mainstream market. GeForce RTX 2080 4K laptops will cater to the high-end gaming market, bringing higher profits for Nvidia.
Data Center revenue fell 10% from last year to $634 million as customers slowed their hyper-scale spending. Looking ahead, customer spending may improve after Nvidia introduced T4 enterprise, which is optimized to run NVIDIA CUDA-X AI acceleration libraries for AI and data analytics.
Automotive brought in $166 million in revenue, up 14% year-on-year, helped by the adoption of AI cockpit solutions and autonomous vehicle development deals. Looking ahead, expect the uptake for its Drive autopilot sustaining revenue growth from this segment. Already, Nvidia has Mercedes-Benz as one of its customers employing its autonomous and cockpit computer solution.
Watch: Nvidia Is Building the Future. How Did It Get There?
Full-Year Guidance Withdrawn
On its conference call, Nvidia said:
We don't plan on giving a full year overall guidance. I think our look in terms of gaming all of the drivers that we thought about earlier in the quarter and [that] we talked about at our Investor Day and have continued to talk about are still definitely in the line. While the drivers of our gaming business and Turing RTX for the future are still on track. 
Despite the lack of full-year guidance, chances are still good that Nvidia's full-year performance will exceed expectations. Inventory is no longer a headwind and the recent rebound in crypto-currency could lead to miners buying Nvidia-powered chips. This is in contrast to last year's crypto price crash which led to an over-supply in the production of GPUs and a drop in Nvidia's revenue.
Nvidia's Second-Quarter Outlook
Nvidia expects revenue of $2.55 billion +/- 2%, which is up from the previous guidance of $2.25 billion provided last quarter. Gaming laptop sales are trending higher, helped by over 300 million gamers in China and growing, plus one billion gamers worldwide. Conversely, data center spending is on pause. And for the year, big data analytics and edge computing demand are positive drivers for Nvidia.
AMD's Navi to Challenge Nvidia
Advanced Micro Devices (AMD) trades at a forward P/E of 27 times, compared to Nvidia's 22.4 times forward P/E. Markets are clearly bullish on AMD's Ryzen CPU refresh and its GPU division. But speculators are potentially too optimistic about AMD's Navi GPU launch in the next month, which AMD badly needs to win back the mid-market gamers. By contrast, Nvidia released an affordable GTX 1660 Ti ahead of AMD's Navi announcement. On Amazon.com, the card is priced at just $279.99.
Nvidia's dominance in the GPU space probably grew in the last quarter with the aggressive Turing launch. AMD only had Polaris GPUs and a high-end Radeon 7 on the market. So, even if AMD does announce Navi at Computex, Nvidia could counter its competitor with another RTX release.
Strong Momentum for GPU
In January, when Nvidia announced over 40 new Turing-based gaming laptops, it had the support of game titles like Battlefield V and Metro Exodus. Although management did not mention its importance in driving RTX sales, it did mention Adobe Systems (ADBE) and Autodesk (ADSK) jumping on to RTX. Both companies will bring Ray Tracing to their content and tools. As gaming and graphic designer software firms embrace the technology, expect sales to climb.
Your Takeaway
Investors lost confidence in Nvidia after the company shied away from forecasting full-year guidance. The company will need at least another quarter to grow GPU sales, as it said gaming graphics card demand will not get back to normal levels until the second or third quarter. 
In the second half of this year, Nvidia will have products ranging from the $179 budget to the high-end levels. AMD's GPU refresh is still a potential threat but so far, Nvidia has proven that it can handle the added competition.
Nvidia is a holding in Jim Cramer'sAction Alerts PLUS Charitable Trust Portfolio. Want to be alerted before Cramer buys or sells NVDA? Learn more now.
Disclosure: As of this writing, the author did not hold a position in any of the aforementioned securities.