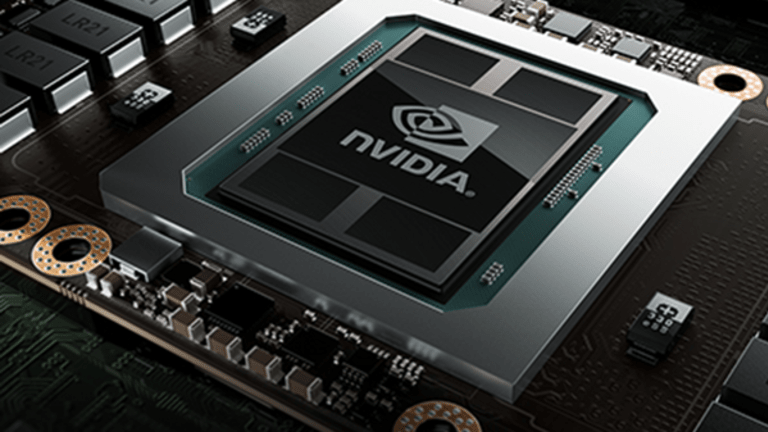 Nvidia Is the 'Secretariat' of the Semis: More Squawk From Jim Cramer
Nvidia is what Intel looked like in the early 1990s, says Jim Cramer.
Shares of Nvidia (NVDA) - Get NVIDIA Corporation Report are higher by more than 55% in just the past three months and are climbing on Wednesday, after an upgrade to buy from hold at Evercore ISI.
"People have to understand this is what Intel (INTC) - Get Intel Corporation (INTC) Report looked like in say 1991," TheStreet's Jim Cramer said on CNBC's "Squawk on the Street" on Wednesday. "If you want to go look at what markets they play in, they are the equivalent of the personal computer market of 1991."
Nvidia's presence in the semiconductor space is significant because of the diversifying capabilities of its chips. "What you need is chips for machine learning. They have got the chips. You need chips for cars. They have the most sophisticated chips," Cramer said.
Furthermore, when you hear the phrase Internet of Things, a movement to equip everyday objects with networks capabilities, you're likely to think of Nvidia, he noted.
"When you think growth, the greatest growth market for consumers now is gaming, and they have got the gaming chips," Cramer said.
Cramer classified the Evercore call today as "not too early." He then called the chip company, which is higher by 185% in 2016, the "Secretariat" of the semis.