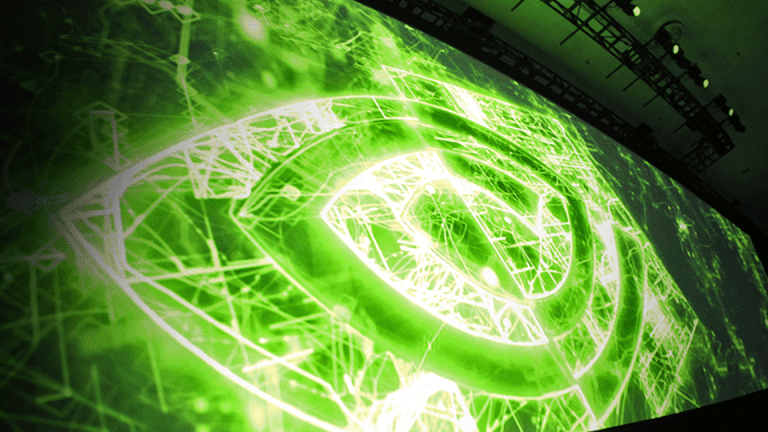 These Jokers Messing Around With Nvidia Must Be Shaken Out, Jim Cramer Says
Nvidia has been one of the hottest stocks on the planet. Hence, it's not surprising sellers have started to enter the mix.
Nvidia (NVDA) - Get NVIDIA Corporation Report due for a pullback?
TheStreet's founder and Action Alerts PLUS Portfolio Manager Jim Cramer said Nvidia has "giant sellers."
"I actually want all of these jokers shaken out," Cramer said, adding that Needham's price target raise to $250 a share, from $200, wasn't about bitcoin. "It was about data centers."
Nvidia is a holding of Jim Cramer's charitable trust portfolio Action Alerts PLUS.
Don't miss a rare opportunity to learn from the best in the business! Jim Cramer is hosting top market movers for a unique investing event on October 28. Hurry up, time is running out for our early bird sale: http://bit.ly/2gD6nZt
More From Jim Cramer:
Watch: Jim Cramer Reacts to AT&T's Massive TV Subscriber Losses
Video: Jim Cramer on Facebook, Amazon, Netflix and Alphabet
Investors Don't Want Banks, They Want FANG: Jim Cramer