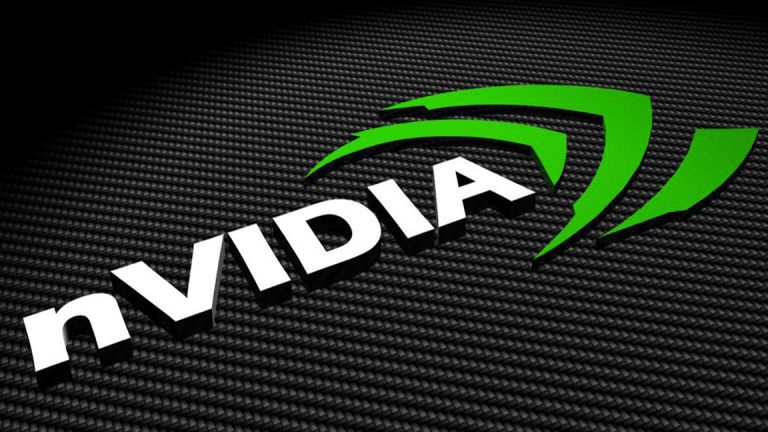 It's Nvidia's World, Investors Just Get to Profit in It
Nvidia has been one of the strongest stocks in the market two years running. Here's why 2018 could bring even more gains for this chip maker.
You ain't seen nothin' yet.
That's the message Goldman Sachs (GS) - Get Report is putting out about Nvidia Corp. (NVDA) - Get Report after a stellar performance in 2017.
Nvidia was the best-performing chipmaker last year, and the best-performing component in the entire S&P 500 the year before. Now, as semiconductor peers get roiled by concerns over chip design flaws, Nvidia looks positioned to hand investors big returns for yet another calendar year.
Goldman reiterated Nvidia as a buy, affirming a $228 12-month price target for shares.
Without a doubt, Nvidia is enjoying some tailwinds across multiple product lines right now. The firm's GPUs, historically used for accelerating video game graphics, are being used in a variety of hot applications right now, including cryptocurrency mining, machine learning, and augmented and virtual reality.
Those applications should continue to ramp up demand for Nvidia's high-end chips.
In the meantime, you don't need to know anything about Nvidia's business to figure out how to trade it. The price action on Nvidia's chart is about as basic as it gets:
Since finding a low back in April, Nvidia's price chart has been moving up and to the right in a well-defined uptrending channel. That's a clear sign that, even after all the upside Nvidia has handed investors lately, buyers are still very much in control of shares.
The price channel in Nvidia is about as simple as technical trading patterns get. The setup is bounded by a pair of parallel trendlines that have identified Nvidia's high-probability trading range stretching back to mid-May. Along the way, every test of trendline support has provided a low-risk, high-reward opportunity to be a buyer in this stock. So, as Nvidia bounces off of support for the sixth time in January, it makes sense to buy this bounce higher.
Relative strength, the indicator down at the bottom of Nvidia's chart, adds some extra evidence to the upside potential in shares. That's because our relative strength gauge has been making higher lows of its own over the course of Nvidia's uptrend, signaling that this stock isn't merely moving higher -- it's still outperforming the rest of the S&P 500 materially this winter.
As long as that relative strength uptrend remains intact, Nvidia is statistically predisposed to keep on outperforming the rest of the market.
The fact that Nvidia is holding onto its uptrend means that more upside remains likely in 2018. That said, for the lowest-risk entry, the best time to be a buyer is after the next dip to trendline support. If you don't already own NVDA here, consider taking a starter position now and scaling into a full-sized position on the next bounce off of the bottom of this stock's price channel.
This perennial outperformer is still a "buy the dips stock" in 2018.
Watch the replay of Jim Cramer's full NYSE live show:
More of What's Trending on TheStreet:
This article is commentary by an independent contributor. At the time of publication, the author held no positions in the stocks mentioned.