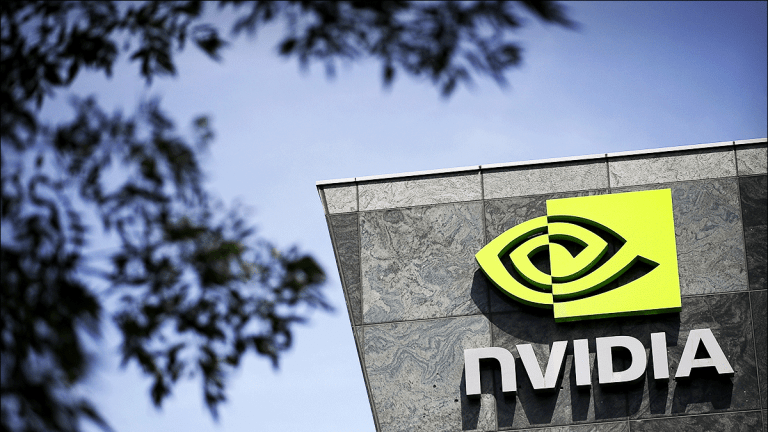 Nvidia, Deere Among Hot Stocks With Upcoming Earnings
Top analysts reveal what to expect for these 3 stocks going into the print
We're at the height of earnings season, and the results are encouraging so far. Almost half of the S&P 500 companies have reported their most recent quarterly results, and of those, slightly more than 70% have beaten their forecasts. The upbeat results are reassuring- and helped push the S&P 500 to close its best January in 32 years. We can turn to TipRanks' database, and see what top financial analysts have to say about companies scheduled to report next week.
Nvidia Corp.
Like many chip makers, Nvidia hit hard times at the end of last year. A slowing economy in China combined with the peak of US-Chinese trade tensions and tariff threats to push Nvidia's stock down 56% from its October 1 peak of $289 to its Christmas Eve trough of $127. The bad news culminated with the company's Jan. 28 announcement that the upcoming Q4 FY2019 earnings are estimated at $2.2 billion, rather than the previous expectation of $2.7 billion.
The quarterly results are scheduled for release on Feb. 14. Going in, the company has some clear strengths, and a fortuitously cleared field. Trade tensions between the U.S. and China have eased after a high-level Chinese delegation attended meetings at the White House, and Nvidia's own CEO, Jensen Huang, saw fit to close his revision statement on a positive note: "Looking forward, we are confident in our strategies and growth drivers. The foundation of our business is strong and more evident than ever."
Huang may have been referring to the company's potential profits producing chips for AI and machine learning applications, or to the stock's potential for share price growth now that it is starting from a low point. Both factors have been noticed by analysts recently.
Jefferies analyst Mark Lipacis, rated #10 out of over 5,000 analysts tracked by TipRanks, noted that "while the announcement was worse than expected, Nvidia benefits from secular trends in parallel processing." He gives the stock a $185 price target, for an upside of 28%.
Showing confidence in (NVDA) - Get NVIDIA Corporation Report , UBS analyst Timothy Arcuri upgraded his rating on the stock, moving it from 'Hold' to 'Buy.' He justified his optimism by saying that the revised guidance and lower stock prices "finally set the stage for a new positive revision cycle starting this summer." Arcuri gives NVDA a bullish $180 price target for 25% upside potential.
Nvidia is expected to announce 53 cents EPS next week. Share prices have increased in recent days, as investors get used to the revised guidance. The stock currently trades for $144, with an average price target of $189, and an upside potential of 31%. NVDA shares hold a cautiously optimistic 'Moderate Buy' on the analyst consensus, with 21 'buy' ratings, 9 'holds,' and only 1 'sell.'
Ryder System Inc.
Some stocks, like semiconductor chip makers, get a lot attention, while others tend to slip under the radar. Ryder is definitely one of the latter. The company is best known for its fleet of rental trucks, but also provides services in supply chain and fleet management. Fleet management services are Ryder's largest and most profitable segment.
Like Nvidia, Ryder will be reporting earnings on Feb. 14, but unlike Nvidia, Ryder will likely have unalloyed good news to release. EPS is expected at $1.81, a significant gain from last year's Q4 report of $1.37 per share. Along with the EPS, Ryder is forecast to report $2.17 billion in quarterly revenues and $8.32 billion for the full year.
Ryder's quarterly performance should justify the last analyst review, by Jeff Kauffman of Loop Capital. At the end of Q3, Kauffman upgraded (R) - Get Ryder System, Inc. Report stock from 'Hold' to 'Buy,' saying, "Ryder represents the "swing supplier" of trucking capacity and is positioned to benefit from the changes occurring within the trucking industry with respect to driver availability and productivity, the cost of new equipment, and a move by private fleets to outsource truck fleets." Kauffman's price target was $78, which still gives a 33% upside against the current share price of $58.
More recently, 5-star financial blogger Matthew Utesch laid out a powerful case for Ryder as one of the market's most underappreciated stocks. He points out that Ryder's investment-grade credit rating allows it to fund growth more cheaply with debt rather than equity, and that the company has enough cash to pay out a dividend yield of almost 4.5%. At a share price of $58, the dividend pays out $2.58 annually.
Overall, Ryder holds a 'Strong Buy' from the analyst consensus, based on a unanimous 3 'buy' ratings. The share price of $58 and the target price of $69 give a potential upside of 19%.
Deere & Company
Its instantly recognizable green and yellow logo has graced the sides of tractors and farm equipment - ranging from ordinary suburban riding lawnmowers to giant harvester combines - for more than a century and a half. Deere will be releasing quarterly earnings on Feb. 15, and is expected to show an EPS of $1.80 for the quarter, compared with $1.31 for the year-ago quarter - a gain of 37%. Full year earnings are expected at $11.44 per share.
Deere's strong earnings performance is based on a solid business that produces high quality goods for a niche market. The regular replacement cycle for agribusiness machinery guarantees repeat customers, and Deere also got a boost from the easing of the US-Chinese trade dispute last week.
Market analysts are notably impressed by Deere. On Dec. 4, Joel Tiss of BMO Capital weighed in, describing Deere as one of his "favorite longer-term ideas." He points out that while, "...the incomes of farmers may be challenged next year, their machines continue to age and the risks around a potential trade war with China have also abated." He gives (DE) - Get Deere & Company Report a $195 price target, with a 19% upside from the current share price.
More recently, on Jan. 9, Argus Research analyst John Eade raised his price target on DE shares, boosting it to $170. His upside remains modest, at 3.75%, But Eade expects Deere to "[G]enerate "continued earnings power in the quarters ahead." Judging by the earnings forecast for next week, Eade's optimism is certainly justified.
Deere's overall rating is a 'Strong Buy,' based on 8 'buy' reviews and 2 'holds.' The stock's average price target of $181 gives a 10% upside from the share price of $163.
offers exclusive insights for investors by focusing on the moves of experts: Analysts, Insiders, Bloggers, Hedge Fund Managers and more. See what the experts are saying about your stocks now at
. Author: Michael Marcus.