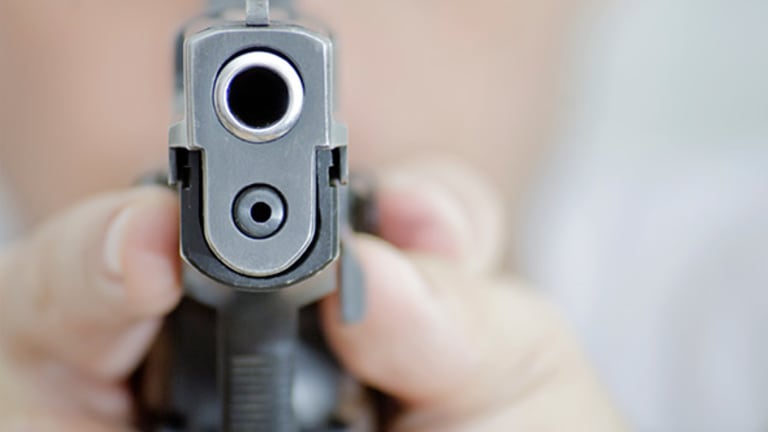 NRA Lobbies for Bill Making it Easier to Purchase Gun Silencers
It can take nearly a year to be approved to purchase a silencer in some states.
The National Rifle Association is helping craft legislation that would make it easier for people to purchase gun silencers, the Wall Street Journal reported Wednesday, in a campaign that also looks to rebrand silencers as "suppressors." 
The legislation, titled the "Hearing Protection Act," could cut the wait time for permission to own a silencer in some states to less than a day from about a year. 
Silencers reduce the 165 decibel level a fired gun produces to below the healthy level of 140 decibels. 
"We can have disagreements about politics, but there should be universal support for hearing protection," NRA executive Chris Cox said. 
Over on Real Money Jim Cramer give advice to investors looking at how to play the Trump Trade. Get his insights or analysis with a free trial subscription to Real Money.