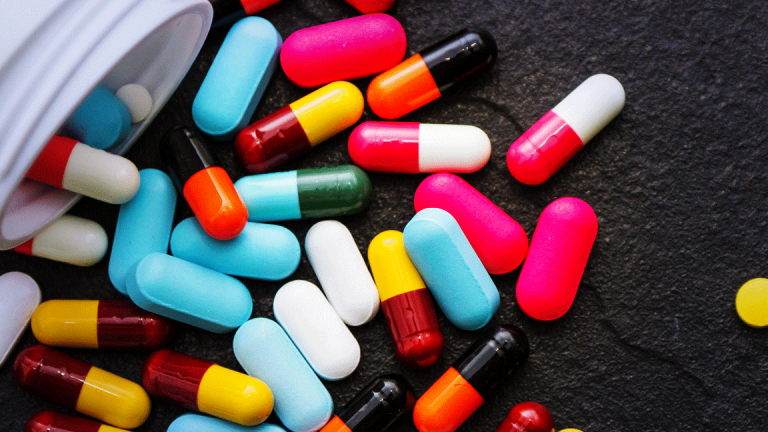 Novartis to Swallow Up The Medicines Company for $9.7 Billion
Novartis said its main target in the buy was The Medicines Company's specialty cholesterol drug inclisiran that performed well in late-stage clinical trials.
Swiss drugmaker Novartis (NVS) - Get Novartis AG Report said Sunday that it's buying The Medicines Company (MDCO) - Get Medicines Company Report for $9.7 billion. 
The merger deal between the two pharma giants would value the biopharmaceutical company The Medicines Company at $85 per share in the cash deal. That's a premium of about 24% over The Medicines Company's closing price on Friday $68.55 on Nasdaq.
The deal, which was leaked earlier over the weekend, was unanimously approved by the boards of both companies, said the two companies in statements on Sunday.
Novartis said its main target in the buy was The Medicines Company's cholesterol specialty drug inclisiran, which its chief executive Vas Narasimhan called a "potentially transformational medicine that re-imagines the treatment of atherosclerotic heart disease and familial hypercholesterolemia."
The drug had successful results in late-stage clinical trials, with the latest set of positive results announced last week in findings the drug could be an "important and promising potential therapy option" in patients with an inherited form of hypercholesterolemia.
Often called familial hypercholesterolemia, the inherited condition alters the way cholesterol is processed and puts patients at a higher risk of getting an early heart attack.
The buy could potentially open Novartis up to a market of 50 million patients worldwide with atherosclerotic cardiovascular disease or familial hypercholesterolemia, who can't meet their ideal LDL cholesterol goals, said Novartis in a statement. LDL, or low-density lipoprotein, cholesterol is the so-called "bad" cholesterol.
"With tens of millions of patients at higher risk of cardiovascular events from high LDL-C, we believe that inclisiran could contribute significantly to improved patient outcomes and help healthcare systems address the leading global cause of death," said Narasimhan. "The prospect of bringing inclisiran to patients also fits with our overall strategy to transform Novartis into a focused medicines company and adds an investigational therapy with the potential to be a significant driver of Novartis' growth in the medium to long term."
A conference call for investors of Novartis is set for Monday.