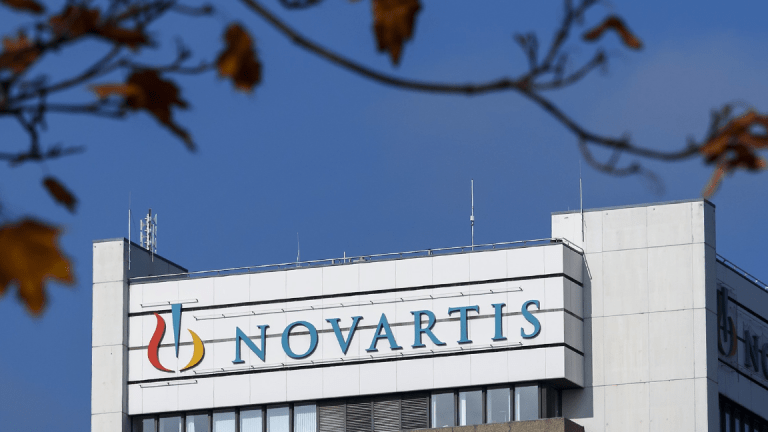 Novartis to Buy Takeda's Eye Drug in $5.3 Billion Deal
Novartis gets a potentially blockbuster eye drug and Takeda gets to unload some debt and employees it took on when it purchased Shire.
Novartis (NVS) picked up dry-eye drug Xiidra from Japanese pharmaceutical company Takeda (TKPHF) for $3.4 billion in cash plus milestone payments of up to $1.9 billion.
The Swiss pharma giant announced Wednesday it also will obtain 400 Takeda employees associated with the drug. 
Xiidra, a potentially blockbuster drug, was acquired when Takeda purchased Shire PLC. Takeda CEO Christophe Weber had said the company was looking to reduce debt following the company's purchase of Shire.
Xiidra will compete with Allergan's (AGN) popular Restasis eye-drops. Xiidra made about $400 million in sales last year, Novartis
said. The drug could bring in as much as  $1.4 billion, according to Elizabeth Krutoholow, a Bloomberg Intelligence analyst.
Pharma analyst Sam Fazeli said, however, that "ignoring $1.9 billion of future sales milestones, cash of $3.4 billion values Takeda's dry-eye drug Xiidra at 8.5x 2018 sales, which is a big price tag, given market dynamics."
Novartis was trading at $80.91, down .17%. The stock has a 3.5% dividend yield, price target of $88.40 and consensuses rating of overweight, according to FactSet.