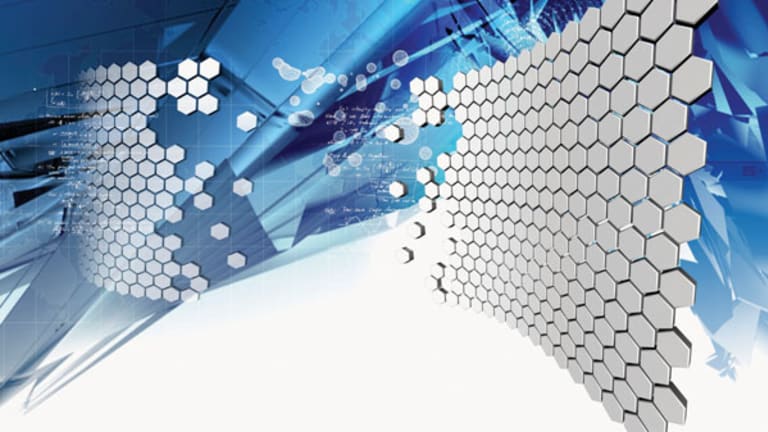 Novacea Posts Narrower Loss
Third-quarter revenue climbs on a reimbursement from Schering-Plough.
Novacea
(NOVC)
, which called off a late-stage cancer drug study last week, issued its third-quarter results after Monday's market close.
The San Francisco-based biopharmaceutical company reported a loss of $3.2 million, or 13 cents a share, narrower than the loss of $6.9 million, or 30 cents a share, it posted a year ago.
Novacea said it received $67 million in cash, net of sublicensing obligations, and it reported revenue of $8.6 million, including $2.5 million in upfront payments related to its deal with
Schering-Plough
( SGP) as well as $6.1 million related to reimbursement from Schering-Plough for its research and development efforts on Asentar during the period. (That revenue is recorded in the third quarter but will be received in the fourth quarter.)
Analysts surveyed by Thomson Financial were looking for a loss of 32 cents a share, but the estimates most likely didn't include revenue reported from the Schering-Plough collaboration.
Last week Novacea and Schering-Plough announced they were terminating a 1,200-patient phase III Ascent 2 trial on its lead investigational prostate cancer therapy Asentar due to the imbalance of deaths between the treatment arms. The company also put a phase II trial for Asentar in pancreatic cancer on hold.
"While we terminated our ASCENT-2 Phase 3 trial for Asentar in androgen-independent prostate cancer and pending a full analysis, we believe Asentar still is a late stage asset," said CEO John Walker said in Monday's earnings release. "Our strong financial position will allow us to weather this setback and to continue to aggressively advance AQ4N, our second oncology program in mid-stage testing."
With its earnings release, Novacea said it currently estimates that its cash balance at year-end will be about $100 million, including the estimated reimbursement by Schering-Plough for its Asentar development costs. And Novacea projects that its net cash usage in 2008 will be in the range of $20 million to $25 million.
After taking Asentar out of his model and downgrading the stock to neutral last week, Cowen & Co. analyst Eric Schmidt noted, "With shares trading below cash, we see no reason to sell the stock, but expect that a lack of meaningful milestones will keep performance in check."
With that in mind, here's what's coming up for Novacea's second candidate, AQ4N: In the fourth quarter look for safety data from a phase I/II trial in glioblastoma multiforme (the most common and aggressive type of primary brain tumor) and also for the company to initiate a phase II trial in adult refractory acute lymphoblastic leukemia (ALL), a cancer in which immature white blood cells are overproduced in the bone marrow. Then in the first quarter of 2008, Schmidt is looking for the company to initiate a phase II trial of the drug in lymphoma.
Schmidt is also looking for the company to give updates on the Asentar trials in the first half of 2008.
Shares of the microcap, which closed Monday up a penny at $2.87, were unchanged in recent after-hours trading.