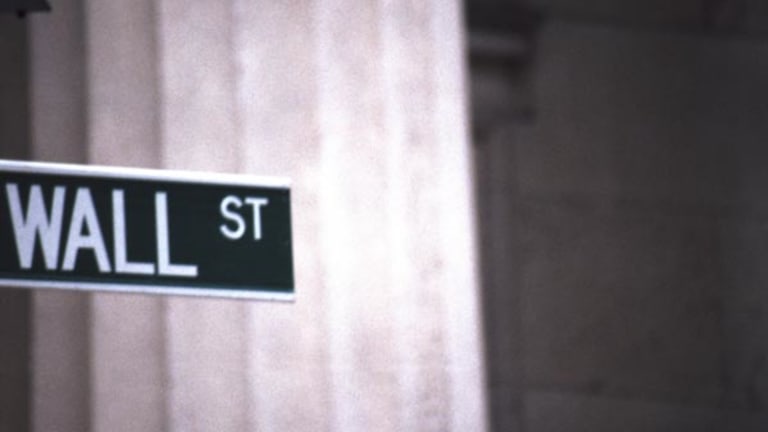 Nov. 6 Premarket Briefing: 10 Things You Should Know
U.S. stock futures are mixed and not moving much as investors gear up for the all-important jobs report Friday morning.
Updated from 6:35 a.m.
Here are 10 things you should know for Friday, Nov. 6.
1. -- U.S. stock futures have headed into positive territory as investors consider the all-important -- and stellar -- jobs report released Friday morning at 8:30 a.m.
European stocks were mixed on Friday as investors awaited jobs data from the U.S. for further clues about the timing of the next rate rise, and potentially the magnitude of the increases that lie ahead.
2. -- The economic calendar in the U.S. on Friday includes the jobs report at 8:30 a.m. and consumer credit numbers at 3 p.m.
St. Louis Federal Reserve Bank President James Bullard speaks at 7:30 a.m. and Federal Reserve Gov. Lael Brainard speaks at 4:15 p.m.
3. -- U.S. stocks on Thursday seemed tentative and moved slightly lower ahead of Friday's jobs report.
The S&P 500 fell 0.02% to 17,863.43, the Dow Jones Industrial Average drooped 0.11% to 2,099.93, and the Nasdaq closed 0.29% lower at 5,127.74.
4. -- The October jobs report said that 271,000 new jobs were added in the U.S. in October, according to the Bureau of Labor Statistics, far above estimates. Economists surveyed by Bloomberg Business had estimated that 190,000 jobs were added to the U.S. economy in October, although those individual estimates ranged from 150,000 to 240,000. In the September jobs report, the BLS said 142,000 jobs were added for that month.
The unemployment rate was expected to drop by 0.1% to 5%, which it did.
Investors have been closely watching the jobs report numbers, since the Federal Reserve has said that it will only raise interest rates if it feels the economy is strong enough to support an interest rate hike. Since so many jobs were added to the economy, the Fed is more likely to raise rates before the end of 2015.
5. -- Facebook (FB) - Get Report stock was still reverberating after a strong earnings report that pushed its stock up 4.6% on Thursday and 0.17% higher in premarket trading. The company announced that it had 1 billion daily active users, a new record. The company earned an adjusted 57 cents per share on revenue of $4.5 billion for the third quarter. $4.3 billion of that revenue was from advertising.
TheStreet's Jim Cramer described Facebook as a buy and predicted that its shares would hit $120. 
6. -- British drug company AstraZeneca (AZN) - Get Reportsaid that it would buyZS Pharma (ZSPH) for $2.7 billion. The deal will help AstraZeneca expand its cardiovascular and metabolic disease treatment offerings. The deal adds to the stack of pharmaceutical mergers for the year, as drug companies try to secure new treatments via acquisitions.
In premarket trading, ZS Pharma stock was shooting up by 40.4%, although in London trading AstraZeneca stock was lower by 0.7%.
7. -- Health care stocks Cigna (CI) - Get Report and Humana (HUM) - Get Report report earnings on Friday. Investors will be looking to see if the health insurers have benefited from increased enrollment due to the insurance mandate in the Affordable Care Act. Analysts expect Cigna to report earnings per share of $2.20 on revenue of $9.51 billion for the quarter. Humana is expected to earn about $2.13 a share.
In premarket trading, Cigna shares were rising by 1.8%, and Humana shares remained level.
8. -- The CEO of United Continental (UAL) - Get Report , Oscar Munoz, will return to work in the first quarter of 2016 after his Oct. 15 heart attack, the company announced. Munoz had taken over the reins at United from Jeff Smisek in September. Smisek left under a cloud amidst a scandal in which the airline added flights to fit the personal schedule of an inspector of the Port Authority of New York and New Jersey in an attempt to get preferential treatment and lower fees for the airline.
United's General Counsel Brett Hart is running the company until Munoz's return. The company has work to do, as it has low customer satisfaction.
In premarket trading, United stock was flat. 
9. -- The U.S. dollar was hitting three-month highs, as the euro looked ready to sink below $1.08 for the first time since April. The British pound was also sinking.
The dollar may rise further if the jobs report is strong. Currency traders are considering the likelihood of a rate raise from the Fed; odds are much better for higher rates if the jobs report shows healthy growth.
10. -- Earnings are expected Friday from Biota Pharmaceutical (BOTA) , Cigna (CI) - Get Report , Citizens (CIA) - Get Report , E.W. Scripps (SSP) - Get Report , Humana (HUM) - Get Report , Physicians Realty Trust (DOC) - Get Report and TRI Pointe (TPH) - Get Report , among others.