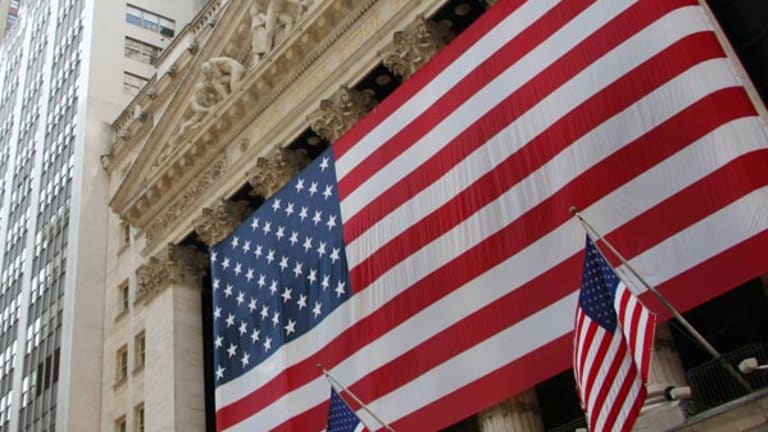 Publish date:
[video] Nov. 26 Premarket Briefing: 10 Things You Should Know
U.S. stock futures are flat; Chrysler IPO to take place early in 2014; HP and Tiffany to report earnings; Nasdaq's U.S. trading chief departs.
U.S. stock futures are flat; Chrysler IPO to take place early in 2014; HP and Tiffany to report earnings; Nasdaq's U.S. trading chief departs.
Here are 10 things you should know for Tuesday, Nov. 26:
1.-- U.S. stock futures on Tuesday were pointing to a flat start for Wall Street as markets begin quieting down ahead of Thanksgiving on Thursday.
European stocks were mixed in early trading Tuesday. Asian shares ended the session flat to lower. Japan's Nikkei 225 index fell 0.7%.
2.-- The economic calendar in the U.S. Tuesday includes housing starts and building permits for September and October at 8:30 a.m. EST, the Case-Shiller 20-city Index for September at 9 a.m., the FHFA Housing Price Index for September at 9 a.m., and consumer confidence for November at 10 a.m.
3.-- U.S. stocks on Monday finished mixed. Oil and gas stocks dropped with the price of crude in reaction to a preliminary international deal with Iran to curb its nuclear program.
The S&P 500 Index slipped 0.1% to close at 1,802.50 after trading as high as 1,808.10. The Dow Jones Industrial Average gained 0.1% to 16,072.67. The Nasdaq moved 0.1% higher at 3,994.57.
4.-- The board of U.S. automaker Chrysler determined an initial public offering is "not practicable" in 2013. Chrysler will continue work on the offering so it can happen in the first quarter of next year, according to Fiat, Chrysler's parent company.
When it lists on the New York Stock Exchange, Chrysler will trade under symbol "CGC." 
Fiat owns 58.5% of Chrysler. The remaining stake is held by a United Auto Workers union trust fund.
Sergio Marchionne, CEO of both automakers, has been squabbling with the trust over the price, and so far they haven't been able to reach agreement.
5.-- Dealing with a slumping PC market, Hewlett-Packard (HPQ) - Get Report is expected by Wall Street on Tuesday to report fiscal fourth-quarter earnings of $1 a share on revenue of $27.91 billion.
A year earlier, the computer and printer maker posted a loss of $6.85 billion, or $3.49 a share. Excluding one-time items, the company earned $1.16 a share on revenue of $30 billion.
6.-- Nasdaq OMX Group'sI:IXICEric Noll, U.S. trading chief, is leaving the exchange to become CEO of brokerage firm ConvergEx.
Noll was considered the top candidate to eventually replace CEO Robert Greifeld, according to Fox Business. 
Noll's resignation comes three months after a technical glitch at Nasdaq -- the so-called Flash Freeze -- halted trading for three hours.
Nasdaq said Monday it planned to fill Noll's post by the end of March.
7.-- Jewelry retailer Tiffany (TIF) - Get Report is forecast to post a profit on Tuesday of 58 cents a share in the third quarter on sales of $889.5 million.

8.-- Intel (INTC) - Get Report is asking about $500 million for OnCue, the online pay-TV service that the chipmaker developed before dialing back its ambitions, Bloomberg reported, citing people with knowledge of the process.

9.-- Barnes & Noble (BKS) - Get Report, the bookseller, is expected by Wall Street to post a fiscal second-quarter loss of 3 cents a share. The company will issue its report before the stock market opens on Tuesday.

10.-- Katie Couric is joining Yahoo! (YHOO) as the Internet company's global anchor. Couric will be leaving ABC News early next year to join Yahoo!.

-- Written by Joseph Woelfel
To contact the writer of this article, click here:Joseph Woelfel
To submit a news tip, send an email to:tips@thestreet.com.
Copyright 2013 TheStreet.com Inc. All rights reserved. This material may not be published, broadcast, rewritten, or redistributed. AP contributed to this report.