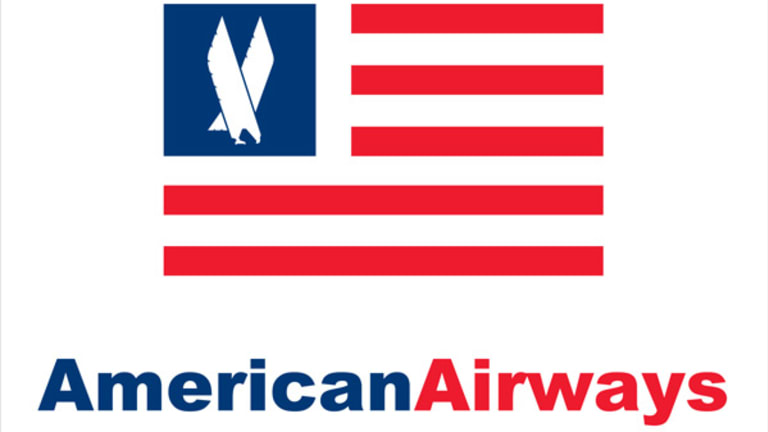 Note to Philly: Airport Costs, Not US Airways Merger, Threaten Hub
A Philadelphia area Chamber of Commerce mistakenly says a merger between US Airways and AMR would threaten the hub at Philadelphia International Airport.
CHARLOTTE, N.C. (
) -- Last month, the North Scottsdale Chamber of Commerce released a study detailing the ways in which the proposed merger between
US Airways
(LCC)
and
AMR
undefined
would be bad for the Phoenix economy.
On Tuesday, it was the African-American Chamber of Commerce of Pennsylvania, New Jersey and Delaware proclaiming that the merger would also have a negative impact on the Philadelphia economy. This chamber, in a prepared statement, said the merger "threatens the viability of Philadelphia International Airport in the midst of an expansion plan." It has initiated a "Protect Our Hub" media campaign, which in some ways recalls the nativistic "Keep
Delta
(DAL) - Get Delta Air Lines Inc. Report
My Delta" campaign that played a key role in crippling an earlier US Airways merger attempt.
In both cases, particularly in Phoenix, concerns that a merger could potentially lead to service and employment reductions
The North Scottsdale chamber's study suggested that Phoenix could lose thousands of jobs and millions of dollars in tax revenue. Although the numbers are impossible to quantify, it is a fact of life that a city that loses a headquarters in a merger also loses jobs.
Phoenix service levels could also diminish. Some experts suggest that for some flights, connections in Dallas, the second largest single-airline hub in the world with about 750 daily departures, would make more sense than connections in Phoenix, where US Airways has 260 daily departures.
Nevertheless, regarding Philadelphia, the AACC appears to draw false conclusions from its merger review. One is that the proposed merger relates to US Airways' opposition to an expensive airport improvement project that includes terminal expansion and new runway. Another is that the hub could go away. In a posting on its Web site, the chamber proclaimed: "It is unlikely American Airlines or US Airways would maintain its PHL hub because of its close proximity to American's hub at New York's JFK airport. It happened to Pittsburgh and it can happen to us."
The Philadelphia hub is profitable. US Airways uses it largely to connect passengers between 26 international destinations, mostly in Europe, and 88 U.S. destinations. American's JFK operation is far different, barely a hub at all. It serves about two dozen international destinations, primarily London Heathrow, and a few dozen domestic destinations. A high percentage of its passengers originate locally.
Over the past decade, American has failed in efforts to build a significant hub at JFK. Competition is intense at JFK, because Delta and
JetBlue
(JBLU) - Get JetBlue Airways Corporation Report
also operate hubs and because the congested airport offers little opportunity to expand. US Airways has repeatedly said that it is profitable primarily because it operates 99% of all of its flights at airports where it is the dominant carrier. In a merger, that would still be Philadelphia, not JFK.
It is unclear what exactly US Airways would do if it operated both hubs, but it seems just as likely that Philadelphia would gain service, as more American passengers are pushed through this profitable hub, as it does that Philadelphia would lose service.
The Philadelphia Inquirer
reported Wednesday that Mayor Michael Nutter's administration supports a potential merger, believing that it would bring more business and new travel options to the airport, including the possibility of nonstop flights to China and Japan.
Regarding Pittsburgh, it is true that US Airways has significantly downsized in Pittsburgh. The effort began long before the 2005 merger with America West. One problem was that Pittsburgh competed with multiple area hubs including Chicago and Detroit, which survive, and Cincinnati and Cleveland, which barely survive. Another problem with Pittsburgh is that airport costs rose to unsustainable levels as the airport built too much infrastructure. This should be a warning to Philadelphia, given the proposed expansion project.
"The airlines serving the Philadelphia International Airport, including US Airways, anticipate that the entire project will cost about $10.5 billion, which is far higher than the airport's assessment that the project cost is closer to $6.4 billion," US Airways said late Tuesday, in a prepared statement. "We do not oppose expanding PHL's facilities but as we've stated before we are concerned that escalating costs at the airport will potentially damage the future viability of our hub operation there." The project costs would, in the end, be paid largely by US Airways passengers.
At a media day in Phoenix in April, US Airways executives told reporters that they did not oppose plans by Charlotte/Douglas International Airport director Jerry Orr to build a fourth runway, but they did oppose the Philadelphia plan. Why the difference? Because Orr estimated the cost of his new runway at about $120 million, while the estimated cost of a new Philadelphia runway is $1.8 billion to $3 billion.
The lesson here is that even though it is a profitable place for US Airways to operate, Philadelphia International Airport's future viability is in question. But that is because of the overly costly planned expansion, not because of the merger that US Airways so desperately wants.
-- Written by Ted Reed in Charlotte, N.C.
>To contact the writer of this article, click here:
Ted Reed