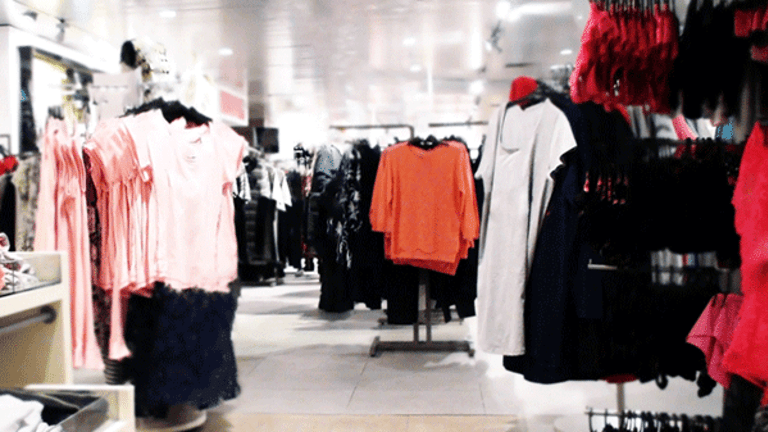 'Not Much to Like' in Brick-and-Mortar Retailers, Barron's Hough Explains
Foot traffic in brick and mortar stores is down 10% through December 17.
It's been the story for some time now that ecommerce businesses such as Amazon.com (AMZN) - Get Report have been pulling shoppers out of physical stores in favor of the "one click, buy on a whim" style of shopping. Several large retailers including Macy's,  (M) - Get ReportWalmart,  (WMT) - Get ReportStaples (SPLS) and Chico's (CHS) - Get Report have announced stores closures for this year or next.
Brick-and-mortar store foot traffic is down 10% through Dec. 17, Fox Business Network's Stuart Varney reported on "Varney and Co." on Thursday morning. "Does this mean that these retailers are going to become basically real estate companies?" Varney asked.
"What are you going to do with the real estate, I don't know. If you're not doing these kinds of businesses what are you doing with that space?" Barron's Senior Editor Jack Hough responded.
When it comes to this group of retailers, "there's not much to like here," he continued. "There are a few niche players maybe, but there are too many stores. Amazon's hurting a lot of these guys."
Housh thinks there will be a "bump in some of these stocks because all of their business is done in the U.S. They have very high tax rates. If you see a corporate tax break going forward...these will be chief among the type of companies that will benefit."
Hough suggested taking profits in retailer stocks if there is a short-term bounce.
(Separately, Amazon.com is held in the Growth Seeker Portfolio. See all of the holdings with a free trial.)