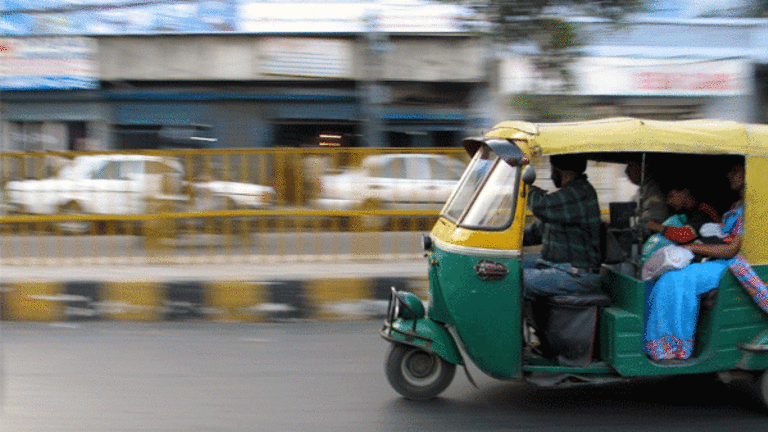 Not All Chinese Stocks Created Equal
Locals have outpaced foreigners, who are often restricted from buying into the boom.
Chinese stocks have fared better as other emerging markets plummeted in recent weeks, as has been widely reported. But comparing China to other emerging markets is like apples to oranges. The investor advantage depends on which Chinese stocks one is looking at: The real winners in the China stock story are local Chinese, not foreign investors.
The "Chinese stocks" that most foreign investors own such as
Sohu.com
(SOHU) - Get Sohu.com Limited Report
and
Baidu
(BIDU) - Get Baidu Inc. 百度 Report
are owned via exchange-traded funds and mutual funds. These funds, in turn, are comprised of American depositary receipts (ADRs) and Hong-Kong-listed stocks, not local Chinese stocks. This had led to some dislocation -- and perhaps investor confusion -- over the performance of "China" stocks.
During the recent selloff, the two main China ETFs,
iShares FTSE/Xinhua China 25 Index
(FXI) - Get iShares China Large-Cap ETF Report
and
PowerShares Golden Dragon Halter USX China Portfolio
(PGJ) - Get Invesco Golden Dragon China ETF Report
, fell less sharply than other emerging market ETFs. Each is each down about 11% since May 9 vs. declines of 21% for the
iShares MSCI Brazil Index
(EWZ) - Get iShares MSCI Brazil ETF Report
and 27.4% for the
Morgan Stanley India Investment
(IIF) - Get Morgan Stanley India Investment Fund Inc. Report
fund.
But, over the same period, China's local stocks have actually climbed against the global downtrend, as
Barron's
reported. But it is local Chinese investors that have the best opportunity to benefit. The opportunities and rewards are scarce for foreign investors, as regulations insulate its stock markets from the rest of the world.
The story is one of isolation and government control. China's small quotas for foreign investment limit its stock markets' exposure to global liquidity and investment trends, and keep these markets' performance uncorrelated to the recent emerging market bull market, says Steven Sun, analyst at HSBC Bank in Hong Kong.
Stocks included in Hong Kong's Hang Seng Index are more subject to international pressures and economics like interest rate concerns, says Kevin Gardiner, head of global equity strategy at HSBC. The Hang Seng has returned 5.8% year-to-date, but is down 8.5% from its peak on May 8. By contrast, the Shanghai Composite Index has been on a steady uptrend all year, having returned 34.6% year-to-date.
The Shanghai index's performance far outpaces the Chinese ETFs and certainly most other emerging market ETFs. China's local rally is the upswing after five years of lagging during 2001-05. "It is rising off a low base, while the global market has done well for three years," says Sun.
Most of the investment in Chinese stocks is domestic, where sentiment has been bolstered by recent regulatory reforms, says Winston Ma, author of
Investing in China: New Opportunities In A Transforming Stock Market
. China only recently increased to $10 billion from $6 billion the total amount of foreign investment allowed in its local stock markets -- a small fraction of the approximately $400 billion market cap of local Chinese stocks.
Sentiment among Chinese about their stock market has improved as the government has carried out its plans to circulate nontradable shares that had previously been held by state-controlled entities. The nontradable shares accounted for over 70% of the total local Chinese stock market. The first batch hit the market this month, but the plan includes a way to compensate existing shareholders for the dilution. About $8 billion worth of shares from 198 companies will be tradable by the end of this year, says Ma. Much more will be available in 2007.
"Investors feel a sense of certainty," says Ma. The government's follow-through on the nontradable shares program "shows the commitment is there to shake out the regulatory system."
As confidence builds, there is plenty of money to put to work. While Chinese stocks' total market cap is about $400 billion, savings deposits amount to several trillion dollars, says Ma. "We are seeing a lot of reactivation and rapid expansion in the number of retail accounts," says Jason Kindopp, Asia analyst at the Eurasia Group.
Reform is good, but it is just the beginning, says Kindopp. The risks of owning Chinese stocks are unique as the country's legal and regulatory infrastructures remain antiquated.
Corporate governance is virtually nonexistent and companies' finances are extremely opaque. "Very few Chinese firms have enough financial transparency that you could even conduct analysis," he says.
Nevertheless, the opacity doesn't stop institutional investors from finding ways to get in on the ground floor in China, with the hopes their investments will pay off down the road. One can simply look at the wildly popular
Bank of China's
$9.7 billion IPO last week. Its shares gained 14% on their first day of trading, sparking demand from U.S. retail investors for the shares,
The Wall Street Journal
reports.
But the allocation to top Chinese and international businessmen was called into question.
"What is clear in talking to institutional investors is that the Chinese are expecting a lot of capital and transparency of know-how
from foreign investors like Western banks without sharing much in return," says Kindopp on the Bank's IPO. "It's like, 'teach us how to be peer competitors but don't expect much information in return.'"
The Bank of China kicked off its second week of public life by announcing Monday a new corruption case that charges a Chinese businessman with embezzling 146 million yuan, or $18 million, from a Bank of China branch. The Bank of China is no stranger to corruption, and officials say the latest corruption case "would not seriously affect the operation and fiscal situation."
The Bank of China's IPO prospectus outlined fraud amounting to $737 million, according to several news reports. In April the Bank of China fired 75 bank officials in a widespread corruption investigation. One former branch head was even given a suspended death sentence last year for his crimes.
The announcement of the latest bank manager transgression comes as Chinese regulators consider allowing The Bank of China to list its stock on a Chinese domestic exchange in addition to its listing in Hong Kong, according to news reports. This would mark the first local IPO since China closed the market for new offerings last year. The shares would be listed in Shanghai and Shenzhen, making them more easily accessible for local Chinese investors who are enjoying the tastiest fruits of China's blossoming market.
In keeping with TSC's editorial policy, Rappaport doesn't own or short individual stocks. She also doesn't invest in hedge funds or other private investment partnerships. She appreciates your feedback. Click
to send her an email.