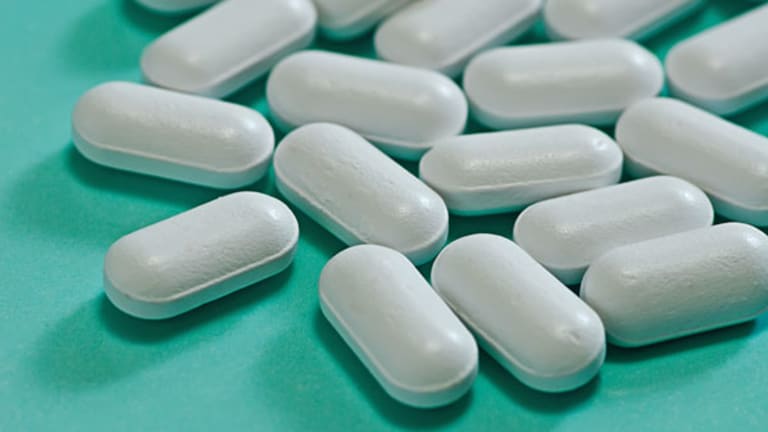 Northwest Bio's German Smokescreen Obscures DCVax Problems
Northwest Bio received good news from Germany in February but didn't tell investors until Monday.
BETHESDA, Md. (TheStreet) -- Northwest Biotherapeutics (NWBO) received clearance from German regulators for "compassionate use" of its experimental brain tumor vaccine DCVax on February 21, but the company delayed making an announcement until Monday, March 10.
Why would Northwest Biotherapeutics sit on good news for more than two weeks? The company isn't saying but I have a good guess: To divert investor attention away from the problems with its ongoing -- and much more important -- phase III clinical trial of DCVax.
So far, Northwest Bio's "German approval" smokescreen is working, with the stock up 60% to $9.76 over the past 2 days.
On Monday, the company issued a press release stating patients with glioblastoma mutliformae (GBM) or other forms of brain cancer will be eligible to receive early access to DCVax from German doctors outside of any clinical trial. At first, patients will have to pay for DCVax out of their own pocket, but Northwest Bio hopes to eventually negotiate some reimbursement from the German government.
The timing of Northwest Bio's announcement about a "Hospital Exemption" for early access to DCVax in Germany was peculiar because it came right after Friday's press release delaying (again) the disclosure of an interim analysis from the ongoing phase III study in patients with newly diagnosed GBM.
Nothing is more important to Northwest Bio than the DCVax phase III study because if positive, it will form the basis for approval filings in the U.S. and Europe. Yet the company seems unwilling to update investors on the study's progress.
Was Monday's announcement about the DCVAx German early access decision coincidental, or done purposefully to divert attention from problems with the phase III study?
One way to find out would be to know the exact date on which the Paul Ehrlich Institut (PEI) -- Germany's equivalent to the FDA -- informed Northwest Bio about the DCVax Hospital Exemption decision. If the approval was granted last week, then the Friday-Monday press releases from Northwest Bio would make sense. If the PEI decision came earlier, it would be reasonable to suggest Northwest Bio was trying to manipulate the news.
I asked PEI.
"The Paul Ehrlich Institut signed the letter (Bescheid) on 14th February and we publish the approval in the Federal Gazette with date of 21th February. That is the date when the letter has been handed to Northwest Biotherapeutics," said PEI spokesperson Susanne Stoecker, in an email.
Northwest Bio didn't respond to an email seeking comment.
The expected rebuttal from Northwest Bio and its supporters is obvious: The date on which German regulators granted early access to DCVax is irrelevant. The approval, itself, is more important because it validates the efficacy and manufacturing of DCVax and means the ongoing phase III study is more likely to be a success.
Let's congratulate Northwest Bio for winning what is essentially the right to make DCVax available on a compassionate use basis in Germany. Northwest Bio cannot market DCVax in Germany. The company cannot advertise for patients or talk about the benefits and risks of DCVax because it remains an unapproved therapy. The only way DCVax gets used in Germany is if brain tumor patients ask their doctors about it, or if doctors recommend the experimental therapy to their patients.
Other companies have tried similar strategies without success. In 2008, Antigenics (now known as Agenus (AGEN) - Get Agenus Inc. Report) received approval in Russia for a kidney cancer vaccine after failing to garner approval in Europe or even seeking approval in the U.S. Despite a full approval by Russian regulators and promises of patient demand, commercial sales were essentially zero.
Delcath Systems (DCTH) received in CE Mark approval for its liver cancer therapy in 2011. Despite a broad label, Delcath was never able to convince doctors to use the therapy because of the absence of definitive data demonstrating a benefit for liver cancer patients. Delcath's commercial efforts in Europe have been disappointing and the therapy was eventually rejected by FDA.
What will happen to Northwest Bio? Will it buck the historical trend and actually find patients and doctors willing to try DCVax despite no definitive proof of efficacy from a large clinical trial? Not likely, based on Northwest Bio's unsuccessful efforts to recruit German doctors to participate in the DCVax phase III study.
For two years, Northwest Bio has been working with a German partner to set up a manufacturing base there and obtain the necessary regulatory approvals (also from PEI) to add up to 30 German hospitals to the DCVax phase III study. [A similar effort was also undertaken in the United Kingdom with the goal of getting four hospitals there to begin enrolling patients.]
Last September, Northwest Bio announced the opening the DCVax phase III study in Germany. The company said "more than 20" German hospitals would be enrolling GBM patients into the study, bolstering the enrollment efforts already underway in the U.S.
Six months later, not a single German hospital is enrolling GBM patients into the DCVax study, according to ClinicalTrials.gov. Money shouldn't be an issue since Northwest Bio was supposed to use a $5.5 million grant from the German government to defray the costs of the study.
In the United Kingdom, a single hospital is enrolling patients into the DCVax study, not the four hospitals promised by Northwest Bio last year.
Celldex Therapeutics (CLDX) - Get Celldex Therapeutics, Inc. Report is conducting its own phase III study of a brain cancer vaccine known as rindopepimut. The study, like Northwest Bio's, is designed for patients with newly diagnosed GBM. Celldex has six German hospitals and six UK hospitals participating in the study.
Last March, Northwest Bio told investors the phase III study would complete enrollment in the current quarter or early in the second quarter. The company backtracked in September, guiding towards the completion of patient enrollment in "late summer" of this year, assisted by all the promised German and UK hospitals. No further updates have been provided.
Instead, Northwest Bio is changing the DCVax story yet again.
Follow Adam Feuerstein on Twitter.
Adam Feuerstein writes regularly for TheStreet. In keeping with company editorial policy, he doesn't own or short individual stocks, although he owns stock in TheStreet. He also doesn't invest in hedge funds or other private investment partnerships. Feuerstein appreciates your feedback;
to send him an email.