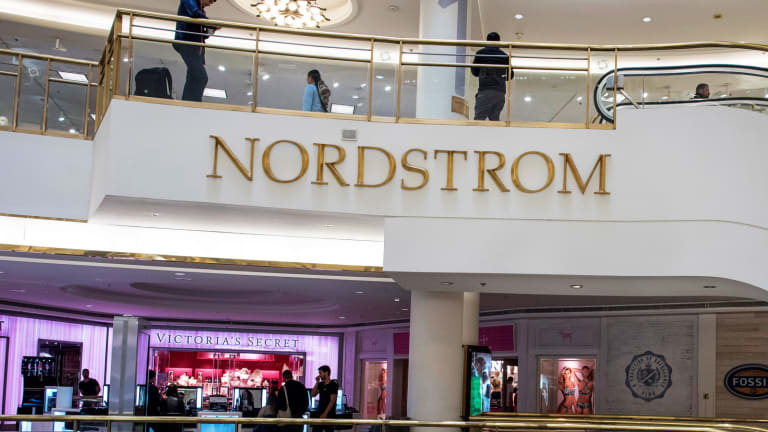 Nordstrom Could Rekindle Privatization Talks After Holidays
After the Nordstrom family confirmed talks with Leonard Green to go private had faltered, they said they may reopen them early next year.
Is  Nordstrom, Inc. (JWN)  going private? There's still hope.
The Seattle-based retailer announced Monday, Oct. 16, that the Nordstrom family has suspended talks of possibly taking the company private. Stay tuned, though, efforts could be revived early next year.
The family plans to pick up efforts to explore the possibility "after the conclusion of the holiday season," according to Nordstrom's announcement. Its special committee of the board of directors is already prepared to reevaluate it at that time. 
The family's instructions offer a slimmer of hope for not only the company itself but also for other department stores as well. When news broke earlier this month that Nordstrom's buyout deal with Leonard Green & Partners LP was on the brink of death, industry insiders saw it as an omen for other retailers. 
The private equity firm was supposed to pay $1 billion for a transaction with the Nordstrom family, but could not secure the financing, according to the New York Post. The department store chain announced in early June that it was planning to go private in what would have been a $10 billion deal.
"No other private equity firm is going to be more successful in canvassing the market for debt financing than Leonard Green," David Tawil, president of Maglan Capital, told TheStreet on Oct. 3. Leonard Green's failure foreshadows that other retailers will also have trouble finding and restructuring capital, he said.
"There are other retailers with borrowing facilities due in the next couple of years. Even the retailers that have survived the recent apocalypse will have difficulty refinancing," Tawil added. "And that means restructuring, if not bankruptcies and liquidations."
Investors, however, are all the more cautious after Nordstrom confirmed the unsuccessful talks. Nordstrom shares were down about 5% early Monday, to $40.36. Gordon Haskett Research Firm, for instance, lowered its target price for the retailer from $51 to $40.
More of What's Trending on TheStreet: