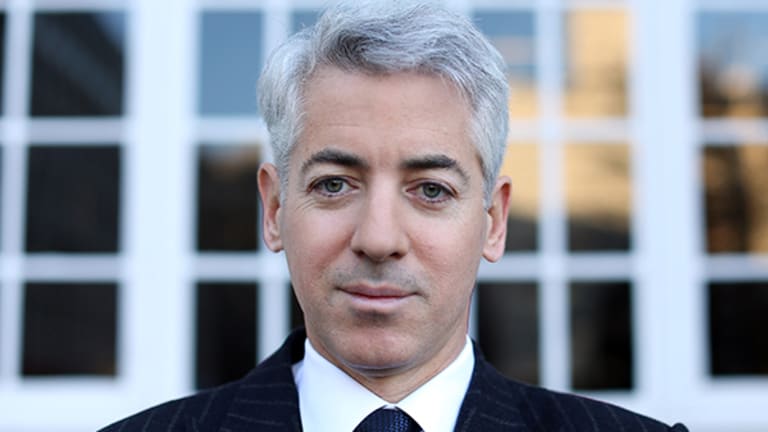 No Company Is Safe From Shareholder Attacks This Year
The Street's sister publication, The Deal, looked back over proxy season 2017 to pinpoint the more noteworthy trends and see what might be in store for next year.
The Street's sister publication, The Deal, looked back over proxy season 2017 to pinpoint the more noteworthy trends and see what might be in store for next year.
Big-Cap, Mid-Cap Targets Hold Steady
So far 2017 can be counted as another banner year for blockbuster director-election campaigns at big U.S. companies. Three companies with more than $10 billion in market capitalization were targeted with a boardroom battle or are in the midst of coming under attack in 2017, compared to three in 2016 and five in 2015, according to FactSet Research Systems Inc.
The most prominent campaign this year, of course, is Trian Fund Management's Nelson Peltz and his ongoing effort to gain a seat for himself on packaged goods behemoth Procter & Gamble's (PG) board. And Bill Ackman, after a couple of tough years, is now targeting Automatic Data Processing (ADP) - Get Automatic Data Processing, Inc. Report with a director fight that is leaving many scratching their heads. Finally, David Einhorn conducted an ill-conceived boardroom skirmish at General Motors Co. (GM) - Get General Motors Company (GM) Report this year, which he lost spectacularly.
However, probably the most hostile insurgency director-battle of 2017 took place at Arconic, which concluded with one CEO ousted and three new Elliott Management-backed dissident directors installed. And Jana Partners' Barry Rosenstein succeeded in driving Whole Foods Markets (WFM) to sell itself to Amazon.com Inc. (AMZN) - Get Amazon.com, Inc. Report in a grocery industry-transforming deal that concluded without a director fight. Rosenstein also succeeded at getting board seats at U.S. luxury jewelry retailer Tiffany & Co. (TIF) - Get Tiffany & Co. Report in 2017.
Beyond the headline-grabbing large capitalization fights, there were many mid-cap and small cap boardroom battles in 2017.  So far, FactSet counts 11 contests at corporations with between $1 billion and $10 billion market capitalizations. That's down from 12 in 2016 and 14 in 2015. Also, there were 43 director skirmishes at companies with less than $1 billion in market capitalization this year so far, down from 73 in 2016 and 68 in 2015. And while most proxy fights are over for the year, expect more campaigns to be launched over the next four months.
Fewer Proxy Fights But Activist Campaigns Hold Steady
Altogether, director election proxy fights were down in 2017, with only 57 boardroom battles announced as of July 31, compared to 88 in all of 2016 and 87 in 2015, according to FactSet. Of those, only 20 went to a vote in 2017, compared to 28 in 2016 and 22 in 2015. Settlements were still a key way directors got seats on boards.
So far in 2017, there have been 16 settlements as of July 31, down from 31 during the same period in 2016 and 38 in 2015. However, some settlements may happen before a fight is even announced. In 2017 so far activists got seats on boards in 36 cases without a proxy battle, down from 64 during the same period in 2016 and 55 for 2015. 
Overall FactSet found that there were 215 campaigns so far in 2017, the same as the 215 attacks in first seven months of 2016 and up from 211 during the same period in 2015.
Assets Flow Into Activist Fund Strategies
Assets employing the activist hedge fund strategy have stabilized in 2017 at around $122.5 billion, slightly more than the $121 billion the sector held in 2016, but less than then $123 billion under management in 2015, according to HFR Inc. Nevertheless, AUM is up significantly from the $36 billion held in 2009, during the height of the financial crisis. Also, there were 79 funds employing the activist strategy in the second quarter of 2017, up from 63 in 2009, HFR said.
Fewer "Proxy Access" proposals come to a vote as most big companies already have it set up
So called "proxy access," is a controversial effort led by labor-backed public pension plans and other shareholder groups to install a mechanism allowing investors to nominate one or two director candidates to corporate boards using the targeted companies' proxy cards. Shareholders have been pressuring companies to set up proxy access on a case-by-case basis, and in many situations, they have been successful, particularly at larger S&P 500 companies over the past few years. According to Sullivan & Cromwell, over 400 U.S. companies have adopted access provisions, including over 85% of S&P 100 companies and over 60% of S&P 500 companies. There were 27 "proxy access" proposals voted on in 2017 at companies that didn't have a mechanism in place yet as of July, down from 76 for all of 2016. This year the measures received backing from 58% of votes, up from an average of 51% of the votes in 2016, according to Sullivan & Cromwell.
Some shareholders sought to make existing proxy access proposals more investor friendly. Those didn't do too well. There were 22 of these, up from only 8 in 2016 and they got the backing of an average of 28% support. This suggests that the investment community has come to accept a structure giving a shareholder group of no more than 20 investors with a 3% stake for three years access to the proxy for one or two director nominations. Anything else isn't going to cut it among big investors.
Putting himself in the record books as the first to try to use the system, activist investor Mario Gabelli's Gamco Investors Inc. late last year nominated a candidate for the board of National Fuel Gas Co. (NFG) - Get National Fuel Gas Company Report using a proxy access mechanism set up by the company. However, Gabelli withdrew his candidate and canceled efforts after the company rejected the nomination. NFG concluded that Gabelli did not satisfy the energy company's "passive investment" requirement. So far, no one has successfully employed the mechanism, raising the question--will 2018 be the first year we see activist pension funds seeking to elect dissident directors using the process? If so, expect a director nomination to come with a campaign focused on board diversity or an environmental-themed issue. New York City Comptroller Scott Stringer suggests that "when the time comes" investors will use the mechanism, adding that he believes that the specter of proxy access has already driven changes in boardroom diversity and performance.
Keith Gottfried, partner and head of the shareholder activism defense practice at Morgan, Lewis & Bockius LLP, said he would not be surprised if institutional investors would employ proxy access as a means to push for an increase in diversity of directors. He added that a lack of boardroom diversity had become a "lightning rod for many institutional investors." 
Classified boards continue on downward trajectory
The number of proposals to declassify corporate boards--so all directors are elected annually instead of with staggered terms--has been on the decline in recent years, but that's a reflection of activists' success in pressuring companies to remove the anti-takeover mechanism. In fact, shareholders are still supporting investor proposals seeking to declassify corporate boards in large numbers, and they are achieving their goals. According to ISS Corporate Solutions, only 10% or 50 companies, in the S&P 500, have staggered board elections, down from 12% in 2016 and 17% in 2015 and 25% in 2014. The number has been coming down for some years. 
Meanwhile, the number of shareholder proposals seeking to drive companies to separate the role of CEO and chairman continues to hold steady, both regarding numbers and support. In 2017 as of July, there were 40 shareholder proposals on independent board chairs, down slightly from 47 for 2016, according to Sullivan & Cromwell. In 2017 the measures received average backing of 30%, about the same as the 29% they received in 2016. These proposals rarely pass, which suggests that as long as a corporation has a strong lead independent director that shareholders as a group don't believe a CEO-Chair combination is a problem.
Editor's note: This article originally appeared on The Deal , our sister publication that offers sophisticated insight and analysis on all types of deals, from inception to integration. Click here for a free trial.
Amazon is a holding in Jim Cramer's Action Alerts PLUS Charitable Trust Portfolio. Want to be alerted before Cramer buys or sells (AMZN) - Get Amazon.com, Inc. Report ? Learn more now.
Watch More with TheStreet:
Who Holds the Biggest Share of Snap?
It's Not Just North Korea, This is a Stronger Time for Gold