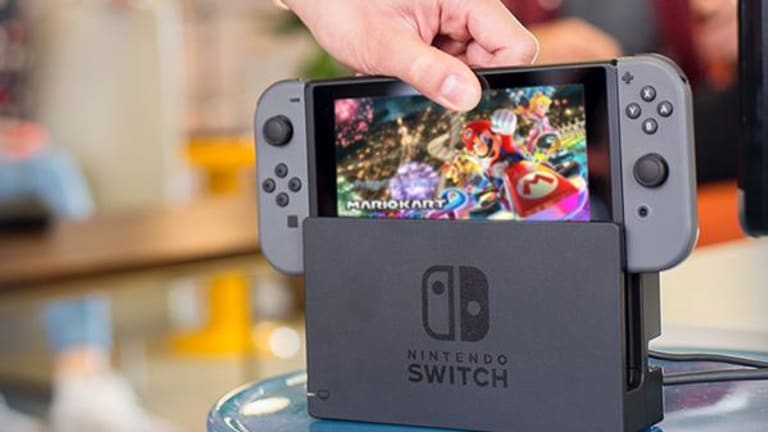 Nintendo Boosting Production of Switch Thanks to Pop in Demand
Nintendo is said to be increasing the production of its Switch device to meet demand ahead of the 2017 holiday season.
Japanese videogame and electronics giant Nintendo (NTDOY) is upping production of its Switch gaming console as demand for the device rises, sources close to the matter told the Financial Times. The boost in production is designed to meet the expected demand for the 2017 holiday season.
The company is concerned about "customer tantrums" over the device as Nintendo is preparing to release the game Mario Odyssey in November. Nintendo denied plans to increase production, FT noted. However, analysts have been speculating for months that the company would end up going beyond its shipment target of 10 million when the device launched in March.
Retail's downturn giving you the blues? Jim Cramer has a list of retailers that are currently oversold, giving investors a leg up one of the market's most volatile sectors.