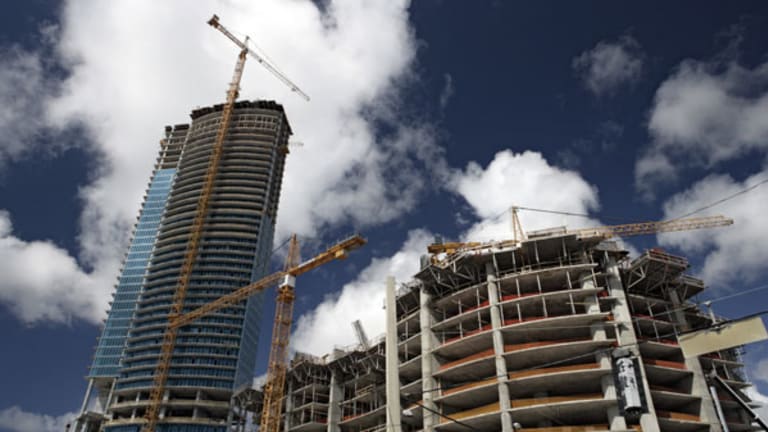 Nine Months into AMR Bankruptcy, US Airways Will Look at the Books
US Airways agrees to non-disclosure as it pursues AMR merger.
CHARLOTTE, N.C. (
) -- Nine months after filing for bankruptcy protection, bankrupt
AMR
undefined
has entered into a non-disclosure agreement with
US Airways
(LCC)
.
The agreement enables the two carriers to "exchange certain confidential information and, in close collaboration with AMR's unsecured creditors committee to work in good faith to evaluate a potential combination," the carriers said Friday in a joint statement.
During the evaluation period, the carriers said they will not publicly discuss the status of their discussions until they have either made a deal or terminated their talks. Nor will they "engage in discussions with other parties concerning a potential combination." However AMR can continue to talk with its unions about standalone contracts and also, as CEO Tom Horton said in a letter to employees, "Other parties have also signed confidentiality agreements, which permit for the confidential exchange of information and discussion between American and those parties." He did not identify the other parties. Both carriers stressed the evaluation won't necessarily lead to a merger.
The signing of the agreement has been widely expected, but it has seemed during the past week that US Airways has been delaying an announcement despite having reached a decision to sign an NDA.
One immediate impact of the NDA is that talks have broken off with US Airways pilots over a memorandum of understanding that would protect their flying if a merger occurs. US Airways already has a tentative contract agreement with AMR pilots. Negotiators for the U.S. Airline Pilots Association flew to Dallas early this week expecting to engage in talks regarding the memorandum of understanding.
In a letter to employees on Friday, US Airways CEO Doug Parker wrote: "We, along with American, have agreed to not publicly disclose anything about the discussions or analysis as we move forward because we don't believe that would be productive. We have also agreed not to discuss the work that is being done to analyze a potential combination with anyone not covered by the NDA.
"As a result, we will not be able to be as open and candid about the discussions with American as we usually are about issues that are important to all of us," Parker said.
AMR filed for bankruptcy on Nov. 29, 2011.
>To contact the writer of this article, click here:
Ted Reed