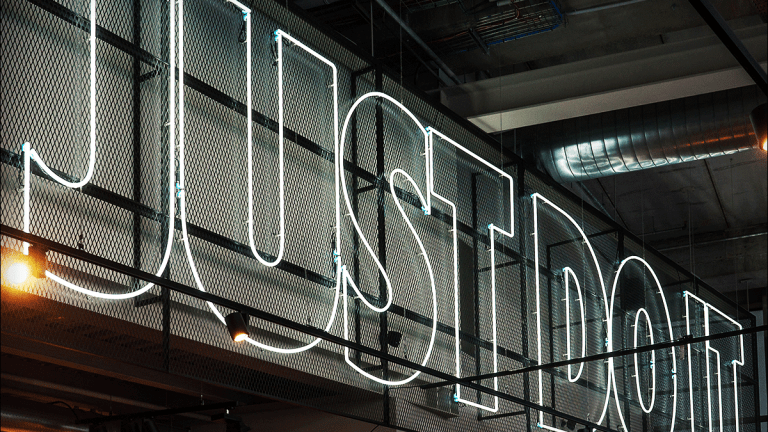 Nike Will Hold Internal Investigation Following Oregon Project Reports
Nike shut down its Nike Oregon Project in October after a runner reported the program having a toxic culture.
Sports apparel maker Nike (NKE) - Get Report is still recovering from the bombshell video op-ed published by the New York Times this week about the former Nike Oregon Project member Mary Cain accusing the company of toxic behavior that left her physically and mentally injured. 
Cain was a high school track runner who was considered one of the fastest long-distance runners in the country. Cain says that she suffered abuse at the hands of former coach, Alberto Salazar while training with the Nike program for elite athletes.
Nike shuttered the Oregon Project in October after Salazar was banned by USADA ahead of the running of the Chicago Marathon. Nike, according to a letter to Bloomberg Law, said that it will hold an internal investigation to "determine the next steps."
Sports Illustrated's Chris Chavez followed up on Cain's claims by interviewing nine other former members of the Oregon Project. Salazar denied most of the allegations via an email to the New York Times.
"I think it needs to be a third-party investigation because there are so many people at Nike with ties to Alberto Salazar and some of the higher-ups must also be asked questions about their knowledge and role in the alleged mental, physical and emotional abuse of Mary Cain and other past Oregon Project athletes," said Chavez.
Nike's tact is similar to what Major League Baseball is deciding to do with one of its recent world championship teams. 
The Houston Astros are embroiled in the middle of a cheating scandal over the team's alleged use of surveillance equipment in order to steal pitching signs from opposing teams. 
While is it within both entities' rights to conduct their investigations the way they want, the integrity of those investigations will undoubtedly be questioned by an increasingly cynical public. 
"As Mary, put it in my story, the best investigation would be handled by a third-party group with no ties to sport and can get the company to commit turning over all the emails between Nike employees, members of the Nike Oregon Project and outside doctors or consultants," Chavez said. 
Editor's Note: Story has been updated to reflect the correct timeline of Nike's disbanding of the Oregon Project.