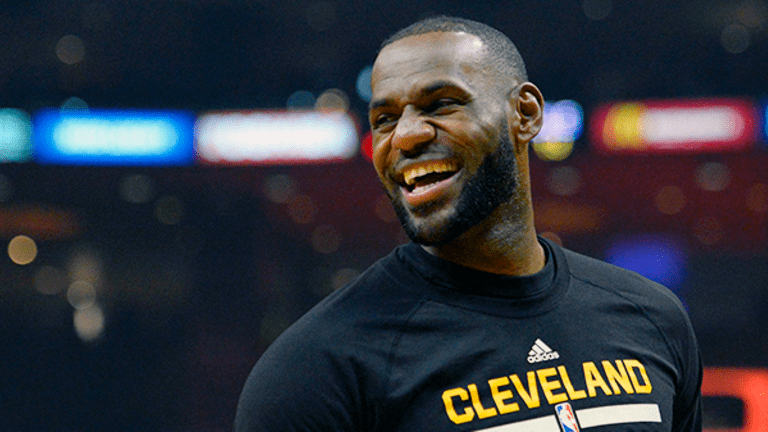 Nike's Powerful Breakout Could Emerge Right After Earnings
Look out, shorts, if Nike reports a solid quarter and raises guidance.
One hot-looking short-squeeze candidate is athletic footwear player Nike Inc. (NKE) - Get NIKE, Inc. (NKE) Report , which is set to release numbers Thursday after the market close. Wall Street analysts, on average, expect Nike to report revenue of $8.64 billion on earnings of 50 cents a share.
The current short interest as a percentage of the float for Nike stands at 2.1%. That means that out of the 1.29 billion shares in the tradable float, 28.16 million shares are sold short by the bears. This isn't a super high short interest, but with over 28 million shares sold short, and with a short interest ratio of 2.8 days-to-cover, it's more than enough to squeeze the bears significantly if Nike reports a solid quarter.
From a technical perspective, shares of Nike recently formed a double bottom chart pattern, after the stock found some buying interest at $50.64 to $50.79 over the last two months. Following that bottom, this stock has now started to uptrend heading into the quarter, with the stock moving higher off its recent low of $50.79 to its high of $53.57 a share.
That uptrend has now started to push this stock back above both its 200-day moving average of $53.23 a share and its 50-day moving average of $53.44 a share right in front of its upcoming earnings report.
This price action now sets up shares of Nike for a potential powerful breakout above a key downtrend line that dates back to March. That trend line has acted as major resistance for this stock, so a break above it would trigger a powerful breakout that should easily send shares of Nike sharply higher.
Traders can now anticipate a big breakout above that key downtrend line for Nike ahead of the quarter. You can also wait until after the report, or just get long ahead of earnings, and look for this stock to break out above that key downtrend line which will trigger over $53.57 to $54.67 with volume that hits near or above its three-month average of 9.32 million shares.
Some possible upside targets off that breakout are $57 to $59, or even its 52-week high of $60.33 a share. If that breakout fails to materialize post-earnings, then traders should set a stop just below $52 a share and assume the bears aren't ready to let go of Nike just yet.
Visit here for the latest business headlines.
This article is commentary by an independent contributor. At the time of publication, the author held no positions in the stocks mentioned.