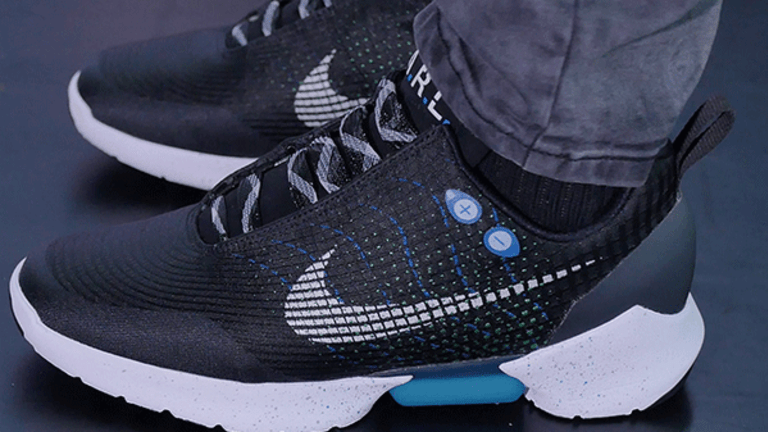 Nike's CEO: New $720 Self-Tying Sneakers Are the Future, Not a Gimmick
Is the world ready for more 'adaptive' sneakers from Nike?
Is the world ready for more 'adaptive' sneakers from Nike?
Nike (NKE) - Get Report is going full steam ahead with self-tying sneakers. 
The footwear giant's Chairman and CEO Mark Parker told analysts on conference call Tuesday after the company reported earnings that the next iterations of its "adaptive" shoes are well in the works. Parker also confirmed the technology may be used across various sneaker lines, not just lifestyle.  
Nike's Hyperadapt 1 sneakers went on sale in the first week of December -- for a cool $720 -- at two stores in New York City's Soho area. Some Nike Plus app users were also given offers to buy the shoe through the app. The innovative new shoes have arrived at more Nike stores as the month has progressed.
"Demand has been huge," Parker said of the reception to the pricey sneakers that make tying your shoes a thing of the past.
Nike first showed off its Hyperadapt sneakers in March. The sneakers feature what Nike calls "adaptive lacing" technology, which can automatically tweak the snugness of the shoe. There are two buttons on the side to tighten and loosen the laces.