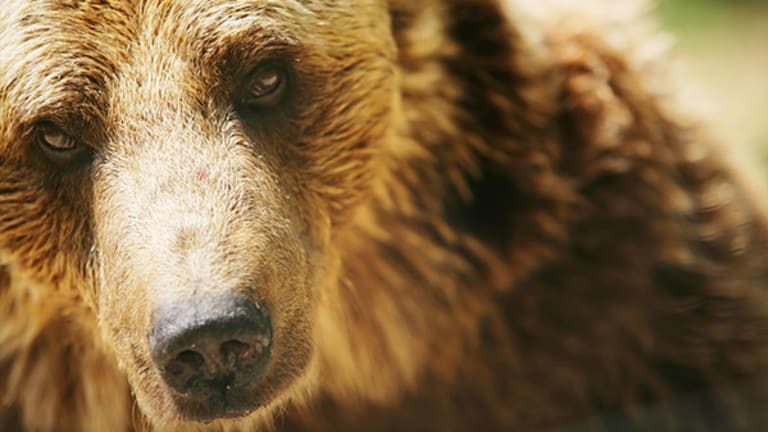 Nike's Stock Is About to Tear the Face Off the Bears
Shares surge.
Nike Inc. (NKE) - Get Report just scored a slam dunk.
After Thursday's market close, the athletic footwear and apparel company reported fourth-quarter earnings of 60 cents a share on revenue of $8.7 billion, beating Wall Street's estimates for earnings of 50 cents a share on revenue of $8.6 billion. 
For the full fiscal year, Nike reported earnings of $2.51 a share on revenue of $34.4 billion, compared to the earnings of $2.41 a share on revenue of $34.3 billion analysts were looking for.
Shares of Nike are climbing 7% to $56.70 in pre-market trading on Friday.
On a company earnings call with analysts, Mark Parker, Nike CEO and board chairman, said its new Air VaporMax sneakers drove sales in the fourth quarter and that there will be new styles coming to the brand sometime this summer plus "a few more surprises along the way."
Nike also confirmed that it teamed up with Amazon (AMZN) - Get Report to sell certain products on the e-commerce conglomerate's site.
"We are moving at a faster pace than ever before," Parker said.
On the call, Trevor Edwards, Nike brands president, said some of the other ways the company is selling directly to consumers is through Instagram. He also touted Nike's membership program, which, at the end of its year, comprised of three-fourths of its total online customers.
Nike is also testing a service that allows its members to buy sneakers exclusive to them.
"We're bringing Nike closer to consumers so we can move at their pace if not a step ahead," Edwards said.
READ MORE: Nike Founder Phil Knight: Even Tiger Woods Couldn't Save Golf Sales
Still, a bleak point in its quarterly report was that Nike's gross profit margins declined 180 basis points, compared to its third quarter when they slipped 140 basis points from the prior year.
Ahead of its earnings release, Jefferies predicted in a note that Nike's fourth quarter could be "sloppy," with gross margins still pressured, but that investors should focus on how enthusiastic executives appear on the earnings call about new products.
The firm estimated that Nike would benefit from its clear "dominating" position in the basketball category.
READ MORE: Nike Stole the NBA Draft - Here's How it Pulled This Off
Wedbush recently told TheStreet that while Nike is, today, the leading sneaker company in the U.S., German rival Adidas (ADDYY) has been taking market share from it for the past 18 months. He called the U.S. market a headwind for Nike.
On June 15, Nike announced plans to cut its global workforce by 2%, representing about 1,400 positions, as part of a larger restructuring effort.
Read more of today's top business news here.
Read More Trending Articles:
Nike Officially Arrives on Amazon, but Then Adidas' Stock Does Something Bizarre
Elon Musk Teases 'News' on Tesla's Highly Anticipated Model 3
Big Banks Are on Steroids: Market Recon
Investing With Intent: Cramer's 'Mad Money' Recap (Thursday 6/29/17)
Here's Why Amazon Could Feast on the Remaining Carcass of Rite Aid After Failed Walgreens Merger