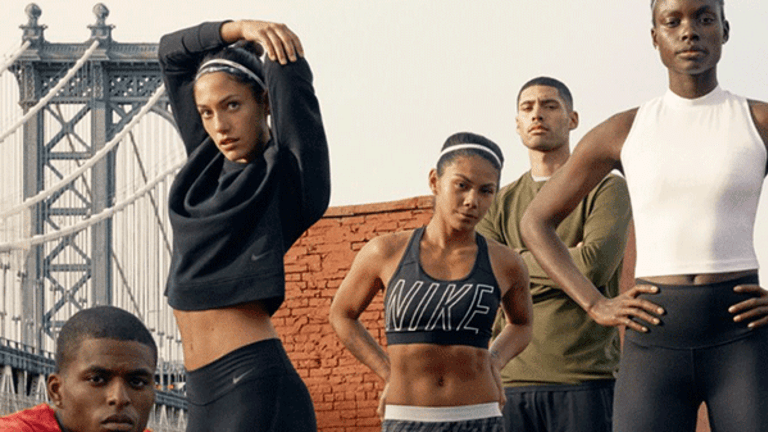 Nike 'Gets Into the $60s,' Ritholtz Wealth Management CEO Brown Argues
Shares of Nike are higher over 5% since the start of 2017.
One of the worst performing Dow stocks in 2016 was the swoosh. However, Nike (NKE) - Get Free Report shares are higher over 5% since the beginning of 2017, perhaps marking the start of a turnaround.
"This is a stock that has been building a nice little uptrend without a lot of people paying attention, going back to the middle of November," Ritholtz Wealth Management CEO Josh Brown said on CNBC's "Halftime Report" Thursday afternoon.
While Brown reiterated that Nike has been a "huge underperformer," he argued that it remains a "rock solid" company.
"It does tend to trend on fits and starts based on new products, new things they're launching, getting into new markets, etc.," Brown noted. "They have retrenched in some areas like golf, but they have pushed forward in some areas like China."
Ultimately, Brown argued the because the global economy is improving, Nike will work. "It's got this nice technical pattern of higher lows as it continues to find its way up. I think this stock gets into the $60s."