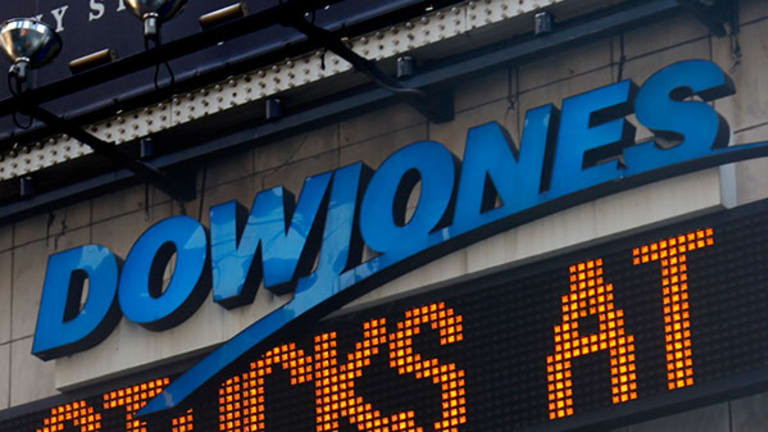 News Corp.'s Thomson on Hot Seat After Fenwick Ouster
Robert Thomson, the editor turned CEO of News Corp., must now decide whether to even compete with Bloomberg and Thomson Reuters for a share of the lucrative financial information and data market.
NEW YORK (TheStreet) -- When News Corp. (NWSA) - Get News Corporation Class A Report reports its fiscal second-quarter earnings on Feb. 6, investors will be eager to hear from Robert Thomson, the editor turned CEO, who is trying to grow a newspaper company that no longer can lean on its U.S. film and television properties.
Chief among investor concerns will be the future of DJX, News Corp.'s ambitious attempt to carve out a larger piece of the lucrative market for financial information services, much of it data, that is dominated by rivals Bloomberg and Thomson Reuters (TRI) - Get Thomson Reuters Corporation Report. 
On Tuesday, Thomson, a former editor-in-chief of Dow Jones & Co. and managing editor of The Wall Street Journal, executed the departure of Lex Fenwick, whom he helped to hire in February 2012 when he proclaimed that the former head of Bloomberg would be "driving our plans to grow all our Dow Jones franchises into true innovative market leaders for today's digital world."
But Fenwick's well-known aggressive style never meshed with Dow Jones, prompting a stream of resignations and a plummeting of morale, said Ken Doctor, the Outsell analyst who writes the Newsonomics blog. Most importantly, DJX, which began operating in November, was refashioned as a one-size-fits-all product for which customers were told to take it or leave it. Many Dow Jones clients, Doctor said, took Fenwick up on the offer and terminated their contract rather than pay for a doubling or even tripling of their subscription price.
"It's been a marketplace disaster," Doctor said.
Thomson must now decide whether to even retain DJX or concentrate on the company's flagship property, The Wall Street Journal, similar to how New York Times Co. (NYT) - Get New York Times Company Class A Report sold the Boston Globe and other properties to focus on its foremost news organization. The News Corp. chief executive, who is running a company for his first time, must also decide what to do with two high-profile but money-losing operations, the New York Post and Times of London.
"Thomson's charge as the CEO is to figure out that transition," Doctor said in a phone interview on Wednesday. "Beyond the money involved, [News Corp Chairman Rupert] Murdoch bought the Journal in part to do damage to The Times, and they took their eye off the ball."
Come Feb. 6, discussion about the rocky reign of Fenwick will be eclipsed by the questions of what to do with DJX's chief properties, Factiva, a variety of newsletters and specialties such as its Risk & Compliance service, and the Dow Jones Newswires, which has largely been integrated into the Journal.
The problem for News Corp. is that it's not Bloomberg or Thomson Reuters, two much larger companies that can afford to take chances on non-core ventures with the knowledge that its main is reasonably healthy. News Corp. remains the largest newspaper company in the world but its strength is centered on the Journal rather than Factiva and the products that comprise DJX.
"This is the first defining legacy of Robert Thomson," Doctor said. "As CEO he is cleaning up his own mess, and doing it fairly rapidly. Most people expected that Fenwick would have all of 2014 to prove out his model. Thomson is probably is going to make more decision more quickly."
In a statement Tuesday, News Corp. said DJX would be repriced with greater flexibility. News Corp. was falling 1.1% on Thursday to $16.46. Shares have gained 5.1% over the past six months compared with an 8% advance for the S&P 500.
--By Leon Lazaroff in New York.
>Contact by Email.