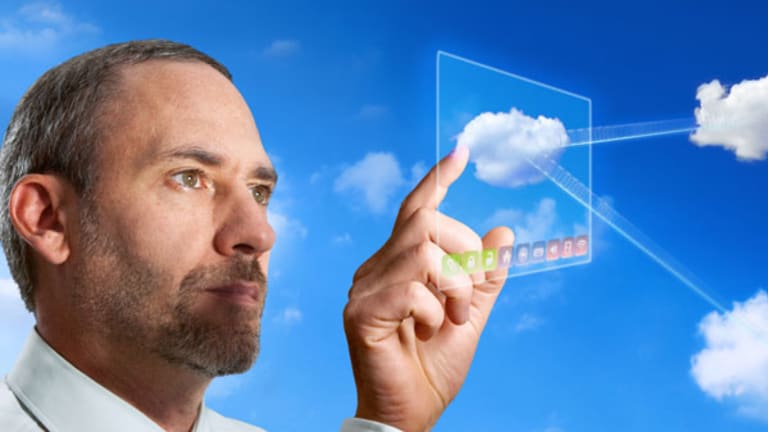 News Corp.: No Interest in Yahoo!
Rupert Murdoch said his media giant wouldn't jump into the bidding for the Internet company.
Updated from 5:12 p.m. EST
Rupert Murdoch may have shaken up "old media" with his blockbuster acquisition of
The Wall Street Journal
last year, but don't expect him to get into new media's latest kerfuffle over
Microsoft's
(MSFT) - Get Free Report
$44 billion bid for
Yahoo!
(YHOO)
.
"We are definitely not going to make a bid on Yahoo," said Murdoch on a conference call with analysts following his media empire's second-quarter earnings report to Wall Street. When asked if he would have any interest in
Time Warner's
(TWX)
AOL unit, he said "That's an even easier question -- no."
Murdoch said News Corp. has no acquisition targets in its sights at the moment.
"Historically, we've done better with start-ups than with purchases," he said.
As for
News Corp.'s
(NWS) - Get Free Report
$5.6 billion bid for
Dow Jones
,
The Journal
's publisher, Murdoch said he views it largely as a new media venture. While he plans to keep the subscription model at the newspaper's Web site alive, he said the company is focused on rolling out new online content that will be free and attractive to a broader, global audience.
"The niche financial information is tremendously valuable to people, and we think we've got to charge for it just like everyone else," said Murdoch.
The company logged net income of $832 million, or 27 cents a share, for the quarter. The results, in line with estimates on Wall Street, marked an increase from the $822 million, or 26 cents a share, it recorded for the same period last year.
On its top line, News Corp. reported revenue for the quarter of $8.6 billion, up 9.5% from last year.
"Domestically, the strength of our broadcast network and cable assets has enabled us to capitalize on the current advertising market, while at the same time we continue to ramp up affiliate revenues across our cable channels," said Murdoch. "And our internet platform is now delivering real profits from locked in search revenues as well as from advertising revenue growth as a result of our hyper-targeting initiatives. We are also generating increased profits internationally."
News Corp. has an advertising partnership with Web search giant,
Google
(GOOG) - Get Free Report
, for its popular social networking site, MySpace. That remains a focus on Wall Street, where analysts are trying to gauge the long-term prospects of the online advertising market.
News Corp.'s operating income jumped 23% to $1.4 billion for the quarter, boosted by double-digit gains in almost all of its operating businesses. Strong results at its TV properties -- the Fox Network and The Fox News Channel -- offset slower growth in its volatile film business.
Looking ahead, News Corp. CFO Dave Devoe said the company expects 2008 operating income growth "in the mid-teens." Previously the company was forecasting operating income growth for the year in the low teens.
"I'm more bullish than ever," said Murdoch about News Corp.'s prospects.
The company had rights on Sunday's record-breaking Super Bowl broadcast with a total of 97.5 million viewers. The show's audience was second only to the "M-A-S-H" finale audience, Nielsen Media Research said Monday.
Murdoch said News Corp. brought in $250 million in gross revenue on Super Bowl Sunday, marking the biggest day in the company's history.
Meanwhile, News Corp. and its media counterparts remain locked in a faceoff with the industry's writers, who have been on strike since November over compensation for digital content. Recent media reports indicate that the work stoppage may soon be over, but News Corp. president Peter Chernin declined to speculate on that.
"The writer's strike had no material impact on the quarter's results," said Devoe.