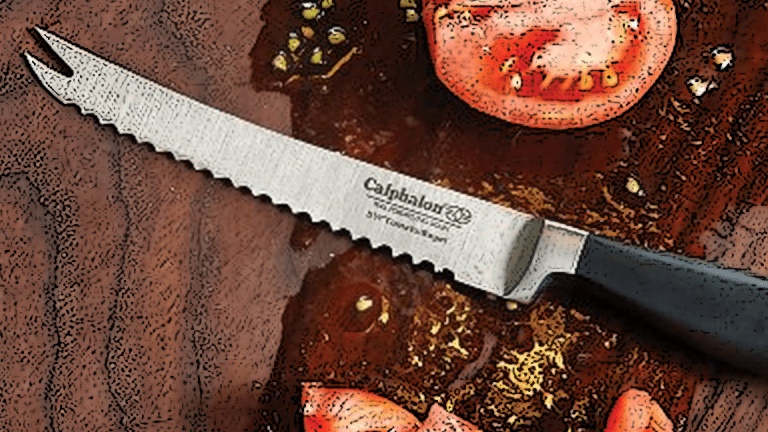 Newell Brands Drops Sharply on Sales Miss and Downbeat Outlook
Newell Brands announces mixed fourth-quarter results and issues a downbeat outlook.
Newell Brands Inc. (NWL) - Get Free Report  plunged nearly 21% to close $17.16 on Friday after announcing mixed fourth-quarter results and after issuing a downbeat outlook.
The consumer goods multinational, owner of brands like Rubbermaid, Sharpie and Graco baby products, reported fourth-quarter net income fell to $208.1 million, or 46 cents a share. Analysts were expecting EPS of 41 cents. A year earlier the company earned $1.7 billion, or $3.38 a share, when Newell Brands benefited from a $1.5 billion tax-reform adjustment. Adjusted earnings were 71 cents a share, above forecasts of 67 cents.
Fourth-quarter net sales disappointed, falling 6% to $2.34 billion, missing analysts' consensus of $2.43 billion, according to Refinitiv. This compares $2.5 billion in the same period the prior year. Core sales from continuing operations fell 1.2% from the prior year period, the company said.
The company has been hurt by retailer bankruptcies, foreign exchange, inflation and tariffs, according to Newell Brands President and CEO Michael Polk. "We expect to stabilize and then reignite core sales growth, increase margins, and strengthen the operational and financial performance of the company," said Polk.
For the full year ended Dec. 31, 2018, net sales fell by 9.6% to $8.6 billion from $9.6 billion in 2017. Core sales fell 5.2%. The company had a net loss for 2018 of $6.9 billion compared with net income of $2.7 billion the prior year.
The company said it had an operating loss in 2018 of $7.8 billion compared with operating income of $386 million in 2017.
The company expects adjusted earnings per share in 2019 of $1.50 to $1.65, below the FactSet consensus of $1.91, and expects sales to rise in the low single digits to to $8.2 billion to $8.4 billion, below expectations of $8.79 billion.
Newell Brands stock has gained 16.2% year to date, while the S&P 500 gained 9.3%.