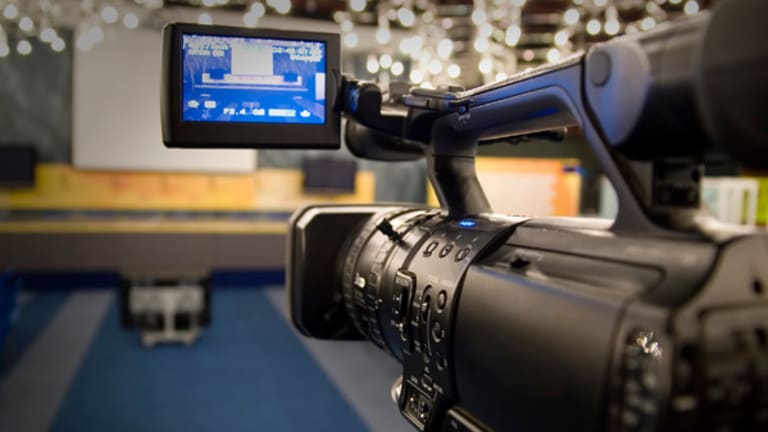 New York Times Advertising Sales May Be Stabilizing as Shares Gain
New York Times is showing signs that advertising is stabilizing as the newspaper publisher is getting a larger portion of its revenue from subscribers to its popular Web site.
NEW YORK (TheStreet) -- New York Times (NYT) , publisher of its namesake newspaper, may be turning the corner in the arduous and often difficult process of fitting its business into a world in which advertisers are less interested in buying space in the publisher's printed editions.
Shares gained 0.6% to $13.83, extending the stock's 2013 advance to 62%, as advertising revenue fell the least of any reporting period in three years.
Although advertising sales declined compared to the same period a year ago, New York Times CEO Mark Thompson could take some comfort in the realization that the size of the declines are far less pronounced than during the bad old days of the mid-and-late 2000s. 

Advertising revenue declined 2% for the quarter, the smallest-sized decline since 2010, a sign that the company's assortment of new publishing products combined with its popular Web site is working well enough to largely offset lower sales of more-lucrative print advertising. Total revenue for the quarter rose 1.8% to $361.7 million, short of analyst projections of $417.3 million but an improvement from the second quarter when sales declined by 1%.
"It's far too early to call it a turnaround, but it's a step in the right direction," Ken Doctor, a media analyst at Outsell wrote in his blog "Newsonomics." "Reader revenue growth beat back ad revenue loss. That's the essential math of our time and once publishers get on the good side of zero, the world begins to change. Both in numbers and in confidence."
Operating profit was $12.9 million compared to $8.9 million for the same period a year ago. Importantly, circulation revenue increased 4.8% to $204 million as digital-only subscription packages, e-readers and replica editions jumped 29% from the same period a year ago.
Looking ahead, the publisher said revenue in the current quarter can be expected to show an increase in the "low-single digits with a decrease in advertising sales in the "low-single digits." 
"The third quarter of 2013 was a strong one for the company," said Mark Thompson, New York Times president and CEO. "We increased our revenue, decreased our costs and, as a result, significantly increased our operating profit compared with the same quarter last year."
-- By Leon Lazaroff in New York.