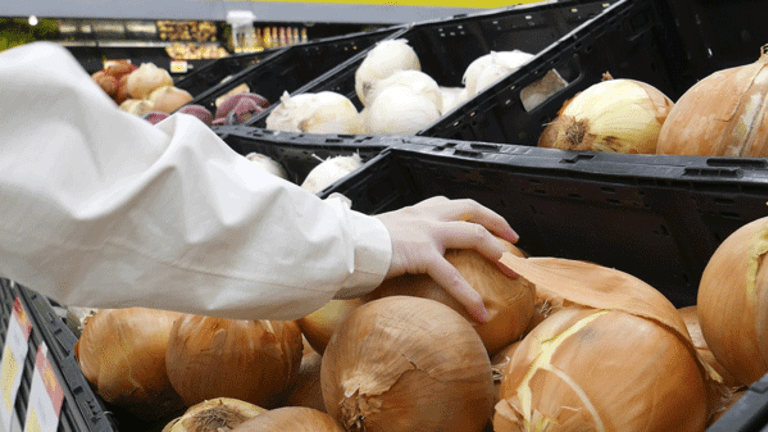 Walmart Sells the Cheapest Food: New Study
Still, dollar stores are besting everyone.
Walmart Stores Inc. (WMT) - Get Report appears to have a clear advantage over Amazon.com Inc. (AMZN) - Get Report and Target Corp. (TGT) - Get Report  as the grocery price wars intensify.
Gordon Haskett Research Advisors said, in a note published on Wednesday, July 12, that it found AmazonFresh to be priced at a 16.1% premium to Walmart in June, higher than 14.6% in May. That should be concerning to the e-commerce behemoth as it is said to be hashing out a plan to slash prices to compete with the discount giant, as part of its $13.7 billion acquisition of lofty organic grocer Whole Foods Market Inc. (WFM) . 
Gordon Haskett analyst Charles Grom said that June's wider price gap was likely because Walmart was "more aggressive ahead of the Fourth of July holiday." For example, Walmart lowered the price tag on a 12-ounce package of Kraft Heinz (HNZ) "Singles" to 60 cents, compared to its regular price of around $3.
But, Grom warned that Amazon is "getting more aggressive in Atlanta."
In its recent research, Gordon Haskett compared prices on a basket filled with 45 items from Walmart, Target, Kroger Co. (KR) - Get Report and Amazon in Los Angeles, Houston, Chicago, Atlanta and Boston.
"For the third consecutive month, Walmart expanded its lead versus peers in our study," Grom wrote. "Specifically, Walmart now has a 13.5% price advantage over its competition in the five regions that we monitor, up from 13.2% in May and 11.8% in March."
For its part, Kroger seems to be trying to gain on Walmart. Gordon Haskett found Kroger stores in Houston and Atlanta to have only a 3.8% pricing premium to Walmart in June, compared to its four-month average of 4.5%.
Walmart's shares were up 1.5% to $75.04 by Thursday's close.
Read More: