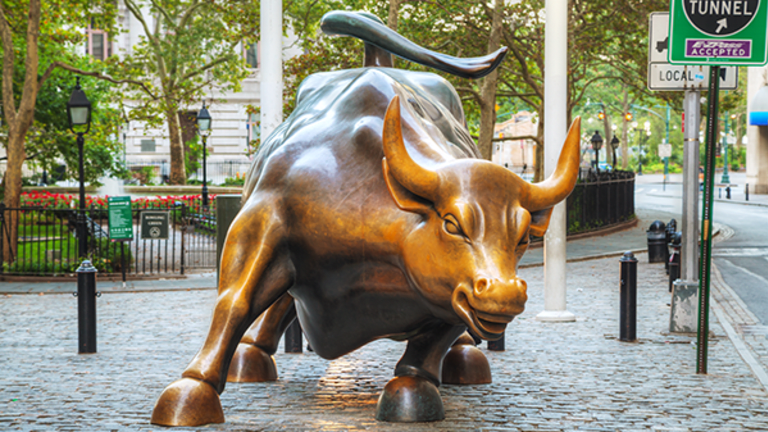 The technicals for the five major U.S. equity averages continue to improve, as strength extends to the Nikkei 225, the Nifty 50 and German DAX. The global laggard is China's Shanghai Composite.
The Dow Jones Industrial Average I:DJI , the S&P 500undefined , Dow transports and Russell 2000 are poised to have positive weekly charts this week, unless there's a sell-off on Friday. The Nasdaq CompositeI:IXIC continues to have a positive but overbought weekly chart.
The Dow 30 and S&P 500 are challenging their March 1 all-time intraday highs of 21,169.11 and 2,400.98, respectively. Dow transports is well below its March 1 all-time intraday high of 9,639.33. The Nasdaq and Russell 2000 set all-time intraday highs of 6,050.46 and 1,425.70, respectively, this week.
Overseas, the Nikkei 225 could be upgraded to positive from negative this week, but remains well below its June 24, 2015, intraday high of 20,952.71. The Shanghai Composite will continue to have a negative weekly chart, and remains deep in bear market territory 39.1% below its June 12, 2015, intraday high of 5,178.19. The Nifty 50 is the global out-performer setting its all-time intraday high of 9,367.15 on April 27. The German DAX set its all-time intraday high of 12,486.29 on April 26.
This article is commentary by an independent contributor. At the time of publication, the author held no positions in the stocks mentioned.