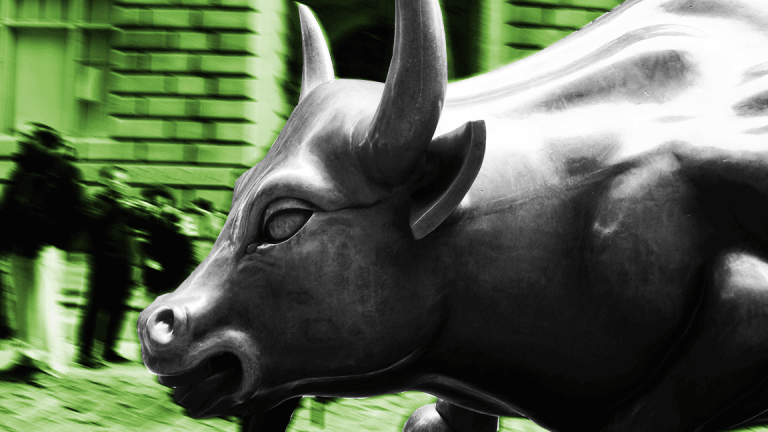 This New Data Perfectly Captures How Wildly Bullish Investors Are Now
And the data say? Investors remain super bullish on stocks. Here is some new data that perfectly captures the robust mood sweeping Wall Street.
The good vibes on Wall Street have continued almost unabated in 2018.
On Tuesday, the Dow Jones Industrial Average looks poised to bust through the 26,000 mark on optimism around corporate tax reform. The market's general momentum also hasn't hurt, either, as investors chase stocks on fear of missing out on big gains. It was just Jan. 4 that the Dow powered by the 25,000 level.
The degree of bullishness sweeping through Wall Street is nicely captured in new data from Bank of America Merrill Lynch. 
Who Cares About Cash?
Average cash balances fell from 4.7% in December to 4.4% this month, a five-year low, says the investment bank. With stocks rising so quickly, why sit on no return cash? Or so says the bullish investor. 
Stocks Are So in Favor
Allocation to equities is now at a two-year high, while allocation to bonds has dived to a four-year low. Investors are the most overweight equities relative to government bonds since August 2014, says Bank of America Merrill Lynch. 
Forget Protection
The balance of investors indicating they are taking out protection against a near-term market correction has hit the lowest level since 2013. Stocks only go up, right?
Hedgies Love Stocks
Net hedge fund equity market exposure has climbed nine percentage points to net 49%, the highest level since 2006. So much for hedgies seeking out value.
More of What's Trending on TheStreet: