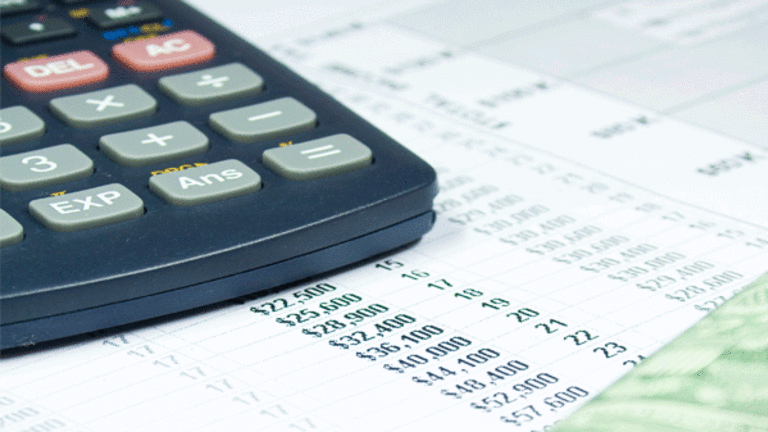 Publish date:
New China ETF Delivers Dividends, Avoids Financials
ETF targets 10 largest dividend-paying stocks from each sector.
ETF targets 10 largest dividend-paying stocks from each sector.
NEW YORK (TheStreet) -- China is a fascinating investment destination for reasons related to demographics, urbanization of the rural population, breakneck-speed growth and whether the country could successfully manage that growth.
In the last few years there's been evidence of relatively healthy growth in some parts of the Chinese economy in terms of energy consumption and consumer spending but there are also signs of mismanaged growth in terms of empty cities and empty toll roads.
If there is to be a consequence for this overcapacity it would to the banks that lent the money for these projects. Thus far there has been no apparent consequence focused on the Chinese banks as the
Global X China Financials ETF
(CHIX) - Get Report
has outperformed the
Shanghai Composite Index
and performed in line with the
Hang Seng Index
since the fund's inception.
Investors concerned about whether there could a consequence in the future to the Chinese banks but wanting China exposure would likely seek a fund that avoids that sector. This idea rules out many existing funds including the
iShares FTSE China 25 Index Fund
(FXI) - Get Report
which currently allocates 52% to financials.
The
WisdomTree China Dividend ex-Financials Fund
(CHXF)
gives investors broad-based access to China while at the same time avoiding the sector with most visibility for serious price declines. The new fund targets the 10 largest dividend-paying stocks from each sector except, obviously, the financial sector.
Energy is the largest sector in the fund at 24% followed by materials and telecom at 14% each and 13% each for industrials and consumer staples before getting smaller from there.
Many of the larger stocks in the fund will be familiar names including
China Mobile
(CHL) - Get Report
at 8% of the fund,
CNOOC
(CEO) - Get Report
and
PetroChina
(PTR) - Get Report
along with several others with less than a 5% weight. From there the companies are likely less recognizable for most investors but should capture the China equity market, again, except for the financials.
The WisdomTree
Web site reports that the yield for the underlying index is 2.99% which after allowing for the 0.63% expense ratio could put the yield at 2.36% but that remains to be seen. A sub-3% yield is surprising given that China Mobil yields almost 4% along with several others holdings. The apparent yield raises the question of whether a different methodology, such that maybe if the fund only had 50 constituents instead of the actual 62, could have delivered a slightly higher yield.
One drawback to building a portfolio using country funds is that so many of them have very large exposures to the financial sector. It is quite common for funds to have more than 40% in the sector which is OK for a fund but becomes too much for an entire portfolio. In addition to FXI mentioned above, both the
iShares MSCI Australia Index Fund
(EWA) - Get Report
and the
iShares MSCI Singapore Index Fund
(EWS) - Get Report
allocate 47% to the sector as just two examples.
If this really was the worst global financial crisis in 80 years then it makes sense to expect there could be more news to come and, if so, then financial stocks would be likely candidates to get hit hard again. This makes funds like CHXF that have little to no exposure important tools.
At the time of publication the author held no positions in any of the stocks mentioned.
This article is commentary by an independent contributor, separate from TheStreet's regular news coverage.
This contributor reads:
On Twitter, this contributor follows: