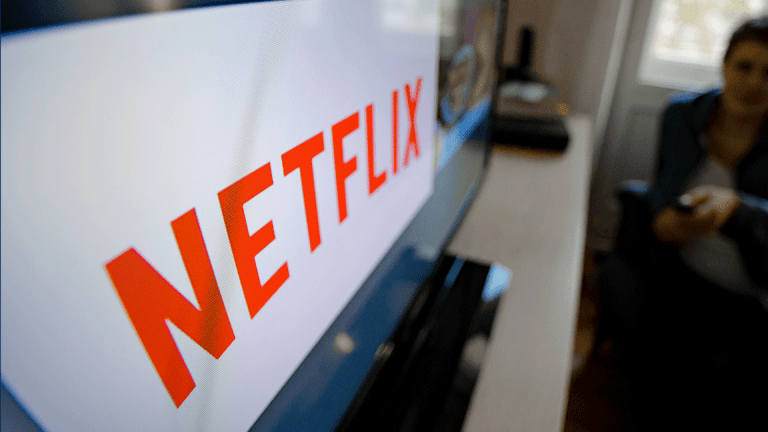 Netflix Will Demolish Wall Street Bears: How the Stock Rockets to $450
The epic ride in Netflix shares may be just getting started. Here's how one veteran tech analyst thinks Netflix shares could skyrocket to $450.
Netflix (NFLX) bears could easily be run over (yet again). 
Wall Street is up to its usual tricks on Netflix headed into the streaming beast's earnings today, offering up cautious comments on valuation grounds. While Netflix shares are hardly cheap -- they trade on a price-to-earnings multiple of 85 times estimated 2019 earnings -- the momentum behind the streaming movement likely means good times ahead for Reed Hastings baby.
And those good times financially may bring even more riches to longer term investors in Netflix, hints veteran tech analyst Mark Mahaney of RBC Capital Markets. Here's how Mahaney thinks Netflix shares could rocket another 15% to $450. 
"In our upside scenario, Netflix could see higher-than- anticipated revenue growth rates for the next two years based on stronger-than-expected subscriber growth on the back of lower-than-expected churn levels. Operating leverage could increase due to flat or lower-than-expected marketing spend, resulting in an increased contribution margin."
TheStreet will be live blogging Netflix's second-quarter earnings after the close. Please check our home page then for more details.
Interested in FANG stocks like Netflix? Jim Cramer's Action Alerts PLUS has the analysis you need.