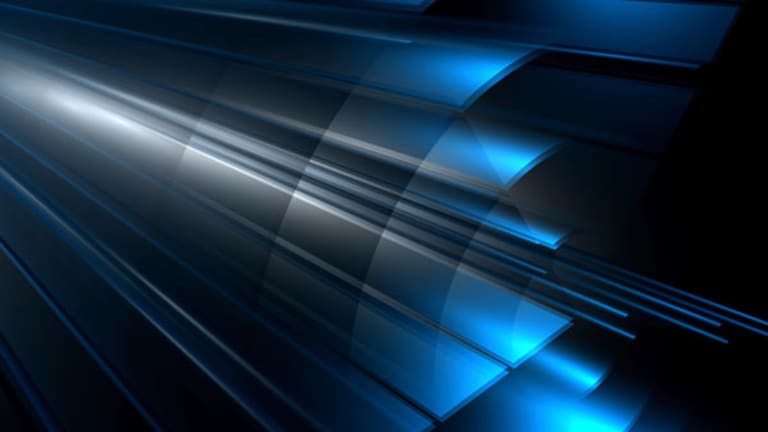 Netflix: We Don't Need New Releases
Netflix says its business model doesn't really on streaming new movies. Members may disagree.
NEW YORK (
) --
Netflix
(NFLX) - Get Netflix Inc. Report
isn't concerned with criticism that its streaming library is paltry when it comes to new movie releases. In fact, the company is quite content to cede the new release territory to its competitors.
"Not many people are coming to Netflix for new releases since they can get them elsewhere," company spokesperson Steve Swasey says. Instead, he says consumers are going to kiosks, retail stores and retaining their pay per view -- in essence, going elsewhere to find a service that Netflix feels isn't crucial to provide.
"New releases don't drive our business," Swasey says. "That's all the kiosks and retailers have. Netflix is about variety and instant access to a deep catalog that offers convenience, selection and value."
Swasey also insists that Netflix "has more
new releases than you think."
"I think Netflix tries to master the art of telling people what they want to hear," says Janney Capital Markets analyst Tony Wible. "They don't have new release content and cannot claim to have as much given the loss of Sony (a top 5 studio)."
As members declare they will cancel their membership ahead of the subscription rate shakeup going into effect next week, Netflix may not be able to brush off this lack of new content and may be overestimating the loyalty of their members.
Netflix is splitting up its popular one-DVD-out-at-a-time and unlimited streaming plan. The DVD service will now cost $7.99 each per month, and $15.98 for access to both services. This compares with $9.99 per month for both features.
Following the announcement of the rate change,
TheStreet
asked readers "will you pay may more for Netflix?" The poll received dozens of comments, many of which voiced displeasure with the streaming service. More than 5,000 people took our poll, with 54.1% saying they would cancel their membership. 37.2% said they'd retain their membership but subscribe just one of the two services.
"Cancelled my Netflix membership today the minute I received the e-mail notification of this increase," one reader said. "The streaming content is so out of date why would I pay for it? If you want to watch
Matlock
or
Sixteen Candles
it's there, but Netflix is so far behind on current movies it is not worth paying for it. Don't believe me? Go and sort by year. You might get one 2010 movie and it was a flop or never at the theater."
Netflix's new movies to watch instantly section, features
Little Black Book
, which was released in 2004,
Artic Blast
, which was released in 2010 and
What Dreams May Come
, which was released in 1998. The only content released in 2011 include
Hobo With A Shotgun
, a Canadian action movie released in limited theaters,
Choose
and two WWE wrestling videos, were released in 2011.
Netflix also recently pulled streaming Sony content available through StarzPlay due to a contract issue.
While it would seem Netflix wouldn't want their members to have to go elsewhere for content, it may be out of their control.
"If they want better content they have to pay more and they don't have the money to do so without drastically increasing pricing," said Wible. "They would need to pay $2 to $3 to studios for each streaming title in order to buy some of the latest content."
Thinkequity analyst Atul; Bagga says Netflix's biggest success is its recommendation engine, and is what drives membership. "That part is more of a technological advantage than the content advantage. With this engine, they are able to drive demand for videos that we otherwise wouldn't think about and thus make users happy since they found something 'new;' reduce the cost of content by not depending on the costly new releases; studios are happy since Netflix can monetize their otherwise forgotten content and they are able to monetize their new releases more effectively through other means VOD
video on demand, DVD etc."
-
Reported by Jeanine Poggi in New York.
Follow TheStreet.com on
and become a fan on