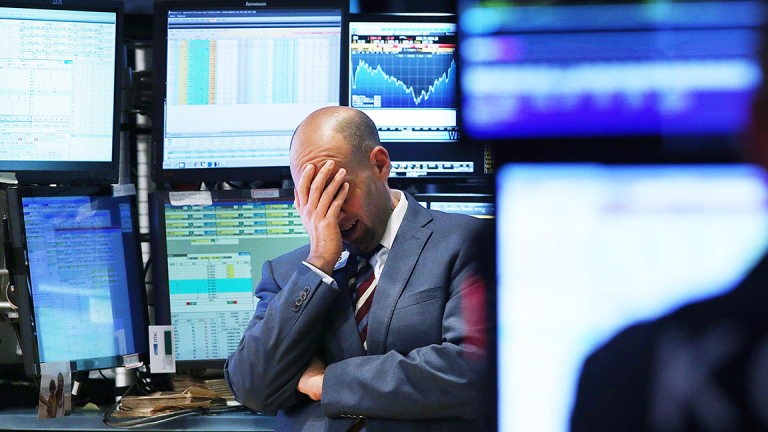 Facebook's Stock Headed to $275: Blog
Here comes the trade war. Investors are still unsure how things will shake out ahead of Friday's start of U.S. tariffs on $34 billion in China goods.
July 4 is over. Hit those trading screens hard.
Stitch Fix Pops
What's the scoop with Stitch Fix (SFIX) ? The struggling digital retailer has seen its shares skyrocket 50% over the past month. Shares spiked 9% on Thursday on no news. 
Rumors circulated several weeks ago about Amazon (AMZN) kicking the tires on the company. But hey, who knows.
This is why Jim Cramer's Action Alerts PLUS is bullish on Amazon. 
Wall Street Is Obsessed With Instagram
Analysts continue to come out bullish on the long-term prospects for Facebook's (FB) Instagram. Today it's BTIG analyst Richard Greenfield, who thinks Instagram has become an "absolute monster" from user growth and engagement perspectives. Greenfield thinks Insta is such a monster, he raised his already Street high price target to $275 from $175.
No word on whether Greenfield is an avid selfie poster on Instagram. Here's why Jim Cramer's Action Alerts PLUS has been bullish on Facebook.
Micron Comments on China Chip Issue
Micron (MU) said it sees a 1% impact to sales this quarter from a China chip sale ban. The company said it's "disappointed" by the decision from the court. 
Shares popped 3% as the impact likely wasn't as large as Wall Street feared. TheStreet's Eric Jhonsa explains more on the court's ruling here.
Boeing Pulls Off Its Embraer Deal
This looks like a nice win for Boeing (BA) . The aircraft manufacturer will take control of the $4.75 billion commercial aircraft arm of Brazil's Embraer. Boeing will now become a market leader in the small jet market. 
Boeing CEO Dennis Muilenburg told TheStreet several weeks ago the deal was nearing completion. 
Netflix Is Doing What?
Netflix (NFLX) is reportedly testing a higher priced "Ultra" subscription. The continuing push by management to raise prices is critical to sustaining the momentum underneath Netflix shares. Hopefully, consumers don't push back. Recent quarters suggest they haven't just yet. 
Netflix shares are up 94% year to date. Watch more analysis via TheStreet's "Morning Jolt" webshow below. 
Sign up for the free "Morning Jolt" daily newsletter here.