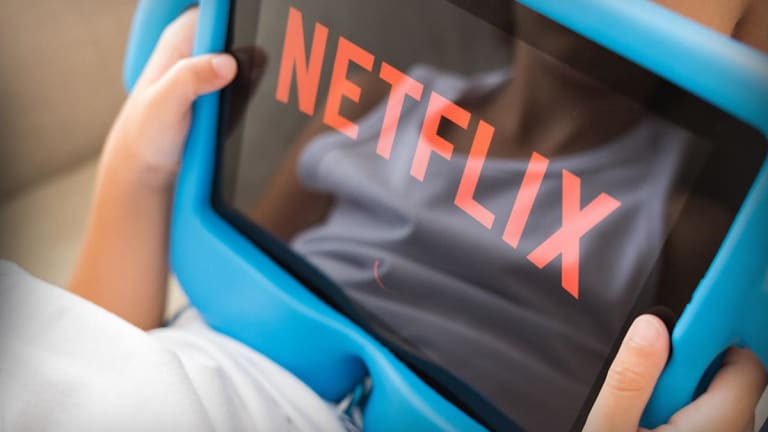 Netflix to Break Out Regional Revenue, Membership -- Here's What That Means
The new reporting regime underscores the importance of Netflix's international growth.
Netflix (NFLX) - Get Free Report is about to reveal more on how it's doing internationally. 
Shares of the streaming giant soared 8% in after-hours trading on Wednesday after it reported better-than-expected earnings, despite a miss on new subscribers. For the third quarter, Netflix posted earnings of $1.47 per share versus a $1.03 consensus, and 6.77 million paid net subscriber adds, below guidance of 7 million. 
So why the sharp rise in shares? TheStreet's tech columnist Eric Jhonsa wrote that Netflix may have benefited from low expectations heading into earnings. And despite a slight miss on subscriber growth, investors are likely heartened that net adds are back in a healthy range relative to its disastrous second quarter, which saw only 2.7 million net adds. 
"Netflix's subscriber growth got back on track in Q3, as we anticipated," said Neil Begley of Moody's.
Another factor could be the increased transparency that investors will get going forward. 
In its third quarter letter, Netflix announced that for the fourth quarter and all quarters going forward, it will disclose both revenue and membership figures in four regions: Asia Pacific (APAC), Europe, Middle East & Africa (EMEA), Latin America (LATAM), and the U.S. and Canada (UCAN). The latter region is roughly 90% U.S. and 10% Canada, Netflix said. 
"It's more transparent, and I'm glad they are doing it. At the same time, they're providing less guidance, likely because after two consecutive domestic misses, they can't take the pain of another miss," Wedbush's Michael Pachter told TheStreet in an email. 
In addition to announcing the regional breakouts, Netflix also said in its shareholder letter that it will "only provide membership guidance for global paid memberships for the next quarter with each earnings report" -- in other words, no more U.S. and international subscriber adds, just one global figure for future membership guidance. 
As domestic membership growth slows, investors are looking to Netflix's international horizons for its next phase of growth.
In the second quarter, it revealed its first-ever net loss in U.S. subscribers, leading to concerns that the service has peaked in the U.S. While it was able to grow domestic subscribers again last quarter adding 500,000 in Q3, Netflix is looking to shift focus away from domestic growth, Pachter added. 
"They guided to 600,000 domestic subscriber additions for Q4, but they have added 1.33 million or more EVERY YEAR since 2011," he said. "That's a pretty wimpy guide, and tells you how much they hate missing."