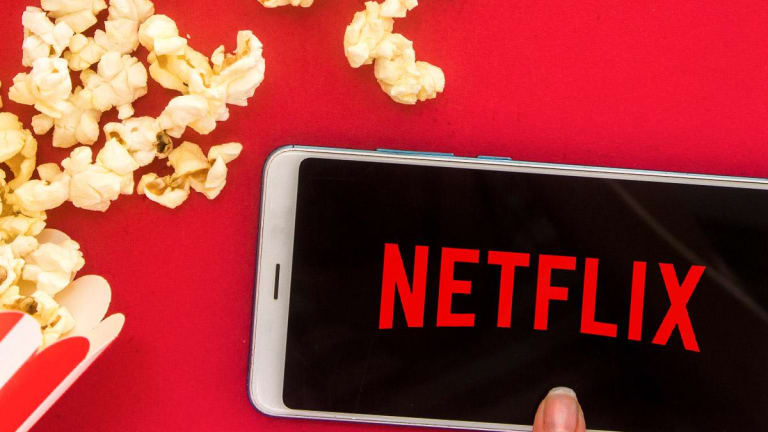 Why Netflix Should Be Avoided for Now
The streaming giant's risk-reward ratio has gotten increasingly skewed recently.
Netflix's  (NFLX) - Get Netflix, Inc. ReportQ3 results delivered a range of surprises -- both positive and negative.
On the positive side, it was a strong quarterly performance as well as impressive quarterly guidance. The negatives were its free cash flow burn is not going to abate any time soon, and U.S. subscribers net additions are slowing down.
Altogether, with a stock already valued in the nosebleed territory, the stock should be avoided.
Positive Surprises
CEO Reed Hastings took solid control of the narrative by asserting time and time again that Netflix has been competing with Amazon (AMZN) - Get Amazon.com, Inc. Report , YouTube (GOOGL) - Get Alphabet Inc. Class A Report and others for over a decade. Netflix has been preparing itself "for this new wave of competition for a long time."
Further, while its top-line came in with a solid 31% revenue gain, what truly stood out in Q3 was its non-GAAP EPS beat by $0.42 to $1.47.
Looking further ahead into Q4 2019, revenue guidance of 30% truly vindicates Hastings' rhetoric. Notwithstanding Disney+ (DIS) - Get Walt Disney Company Report and Apple TV+ (AAPL) - Get Apple Inc. Report coming into the fray in Q4, Netflix is not only looking for accuracy, but Hasting looks "forward to blowing away the numbers." How?
Netflix is coming into Q4's "streaming war" battleground with an incredibly strong movie slate to remain relevant in consumers' minds, cognizant that consumers find movies valuable and are used to paying for them. To support this initiative, and dampen its competitors' service's launch, Netflix delayed its marketing spend pushing it out from Q3 2019 into Q4 2019.
Negative Surprises
U.S. net adds are starting to come in slower. Is it the competition playing a role? Or is the U.S. market becoming saturated? Hasting was quick to brush off either of these assertions, reminding the investment community that there is space for more than one streaming service. Further, Netflix proclaims it is less concerned with the competition and instead focused on positioning itself as the "must-have" platform.
Nevertheless, for Q4 2019, U.S. subscriber is expected to bring in close to 32% of contribution margin while International subscribers only bring 11% of contribution margin. This implies that each U.S. subscriber is worth three times that of an international subscriber.
Furthermore, Hasting acknowledged that Netflix's U.S. subscriber churn might have been slightly elevated after Netflix increased its pricing this year, reinforcing the overall sentiment that growing its subscriber base in the U.S. is starting to become challenging.
For Q4 2019, Netflix will burn through more free cash flow than it has burnt through over its trailing nine months. And it does not seem clear that Netflix will be breaking even on free cash flow for several more years hence.
Valuation - No Margin Of Safety
Investors have been happy to pay increasing revenue multiples for Netflix for a considerable number of years. For a long time, Netflix was the only pure-play streaming service, so this thesis was certainly justified.
The problem today is that Netflix's valuable U.S. subscriber net additions are slowing down, meaning that its revenue growth is increasingly derived from international subscribers. However, these subscribers are not as profitable.
While Netflix's share price was increasing year after year, nobody had any reason to doubt Netflix's business model.
But given Netflix's lack of free cash flow over the next several years, together with an over-leveraged financial position, as well as the new wave of competition which is well-funded (Apple), well-resourced with strong IP franchises  (Disney) and incredibly competitive (YouTube, Amazon), one has to at least ponder whether the risk-reward might not be negatively skewed now.
The Bottom Line
Netflix's Q3 2019 results were very strong, with strong guidance to boot, but given investors' muted reaction post-earnings, investors are looking for even stronger positive surprises to support Netflix's heady valuation.
Netflix's upside potential is limited. While the downside risk of a permanent loss of capital looks increasingly likely. Presently, investors should avoid this name until a cheaper valuation prevails.
Amazon, Alphabet, Disney and Apple are holdings in Jim Cramer'sAction Alerts PLUS Charitable Trust Portfolio. Want to be alerted before Cramer buys or sells these stocks? Learn more now.