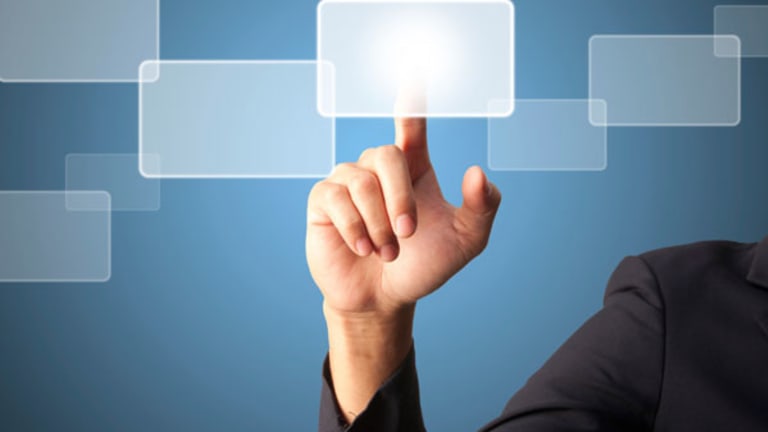 Netflix Shares Rise After Earnings Beat
The company reduces its third-quarter revenue estimates to a range of $351 million to $357 million.
Netflix
(NFLX) - Get Report
exceeded analysts' third-quarter expectations on the bottom line even as it missed revenue targets, as the company saw subscriber-acquisition costs drop from a year ago.
The Los Gatos, Calif.-based DVD rental company reported net income of $20.4 million, or 33 cents a share, for the quarter ended Sept. 30. A year earlier, it earned $15.6 million, or 23 cents a share. Excluding one-time items, Netflix recorded a profit of 36 cents a share this year.
Revenue rose to $341.3 million, up 16% from a year earlier and 1% ahead of the second quarter. Gross margin for the third quarter of 2008 was 34.2%, rising from 33.9% in the third quarter of 2007 and 31.8% for the second quarter.
Analysts, on average, were expecting a profit of 31 cents a share on revenue of $342.5 million, according to Thomson Reuters. Shares of Netflix added 50 cents, or 2.2%, to $23.80 during Monday's session and climbed another 3% after hours.
Netflix was aided by a decline in subscriber-acquisition costs, which fell to $32.21 per gross subscriber addition in the third quarter, compared with $37.89 for the same period in 2007.
"In the third quarter we delivered strong earnings growth despite a challenging economic environment that contributed to slower-than-expected subscriber growth," said Reed Hastings, Netflix co-founder and chief executive, in a statement.
Netflix said it ended the third quarter with approximately 8.67 million subscribers, an increase of 23% from a year ago and 3% sequentially. Net subscribers in the quarter increased by 261,000, and gross subscriber additions for the quarter totaled 1.5 million. The churn rate, which measures the amount of subscribers who left the service, was unchanged from both a year earlier and last quarter at 4.2%.
Looking ahead, Netflix said it expects fourth-quarter earnings, before items, to fall in a range between 30 cents and 38 cents a share, which is unchanged from the company's prior guidance. Netflix did reduce its revenue target to a range of $351 million to $357 million, down slightly from $353 million to $359 million. Wall Street is expecting a profit of 33 cents a share on revenue of $358.8 million.
For the full year, Netflix expects earnings of $1.24 to $1.32 a share on revenue of $1.35 billion to $1.36 billion. Analysts are looking for a profit of $1.26 a share on $1.36 billion in revenue, according to Thomson Reuters. The company said it expects to end the quarter and year with a subscriber count in a range of 8.95 million to 9.25 million.
Shares of
Blockbuster
(BBI) - Get Report
, which offers a DVD rental program similar to Netflix, was 2.5% higher in late trading.
Nobody ever made a dime by panicking, says Jim Cramer. Moneymaking opportunities exist despite the market turmoil. So where's a market master like Cramer putting his money these days? Check out his personal portfolio at Action Alerts PLUS. Take a free trial now
.