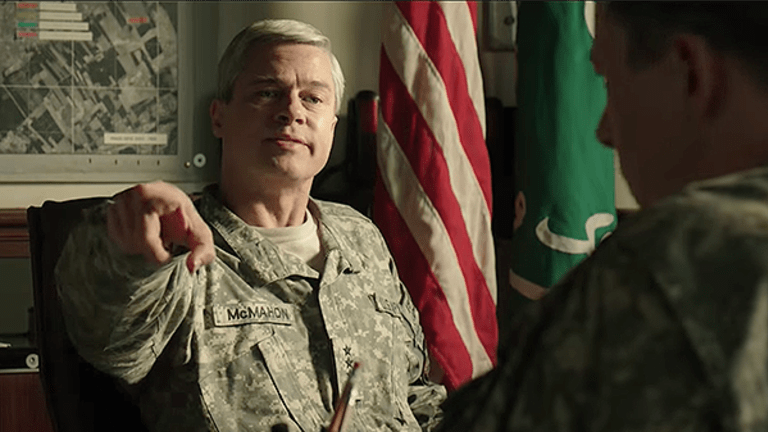 Netflix Just Became Even More Consumer Friendly
The streaming service's choose-your-own-adventure format is limited to kids' shows -- for now.
Netflix Inc.'s (NFLX) - Get Report mantra has always been 'let consumers decide.' That is true more than ever with the launch of its new interactive feature.
Children's show "The Adventures of Puss in Boots" released a new episode on Tuesday, June 20, that engages kids in a novel way. The episode, at several intervals, provides the viewer with different decisions that will change the course of the episode. The choose-your-own-adventure format has been in the works at Netflix for more than two years and will be applied to another one of the company's children's shows, "Buddy Thunderstruck," in July. "Stretch Armstrong: The Breakout" is due to arrive next year.
"Content creators have a desire to tell nonlinear stories like these, and Netflix provides the freedom to roam, try new things and do their best work," Netflix director of product innovation Carla Engelbrecht Fisher said in a blog post Tuesday. "It's really about finding the right stories -- and storytellers -- that can tell these complex narratives and bring them to life in a compelling way."
Netflix has always been praised for giving its collaborators creative control, but this particular innovation takes that a level further -- it puts the viewers in control. Given that the new feature is limited to children's programming for now, it more specifically keeps young audiences engaged with their content and turns them into storytellers.
Given how often the youngest generation interacts with apps and smartphones, kids may already be primed for such a feature.
"The children's programming space was a natural place for us to start since kids are eager to 'play' with their favorite characters and already inclined to tap, touch and swipe at screens," Fisher added.
The company surely hopes that this will give it a leg up in the children's programming arena. Amazon.com Inc. (AMZN) - Get Report is the most major competitor, with several original kids' shows and a deep library of Nickelodeon and PBS content. Hulu LLC is also competitive with exclusive streaming rights to many popular Cartoon Network shows. Neither service, however, has a feature that turns television viewing into an active rather than passive activity, and Netflix hopes this will turn into an advantage in the battle for subscribers.
If the interactive feature proves popular, Netflix has left the door open to apply it to its other content as well. One drawback is the added cost that the choose-your-own-adventure format requires; footage must be shot for every scenario, which would inflate the budget for interactive shows. If the new feature makes Netflix stand out from its competitors, though, the company likely would jump at the opportunity to employ it wherever it made creative sense.
"Being an internet-based company enables us to innovate new formats, deliver at scale to millions of members all over the world on multiple device types and, most importantly, learn from it," Fisher noted. "We're looking forward to learning and seeing where the path leads us."
Netflix shares on Wednesday morning were up 1.6% to $154.47.
Visit here for the latest business headlines.