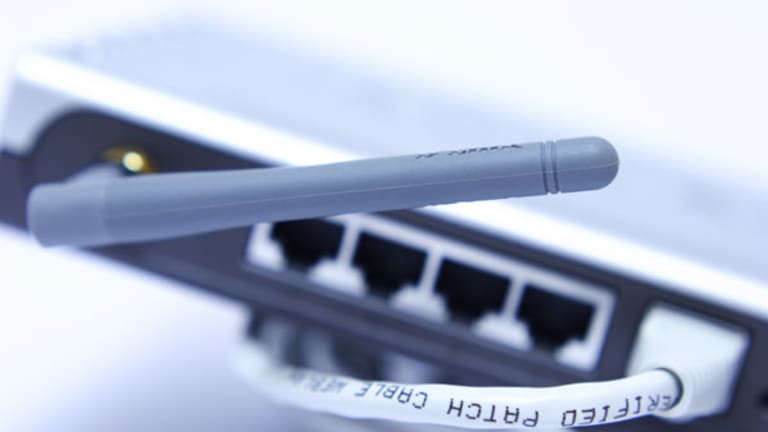 Netflix Pulls DVD Option From Streaming Devices
Netflix removes the 'Add to Queue' option from streaming devices.
NEW YORK (
) --
Netflix
(NFLX) - Get Netflix, Inc. Report
is making it harder for subscribers to order DVDs by mail.
On Monday, the movie rental company posted this announcement on its
blog: "We're removing the 'Add to DVD Queue' option from streaming devices. We're doing this so we can concentrate on offering you the titles that are available to watch instantly. Further, providing the option to add a DVD to your Queue from a streaming device complicates the instant watching experience and ties up resources that are better used to improve the overall streaming functionality. This change does not impact the Netflix Web site, where most members manage their DVD Queues."
The move prompted back lash from subscribers, with nearly 400 comments on the blog, most criticizing Netflix's decision as a step backwards.
Subscribers will now be forced to start up their computers (rather than make changes to their DVD lineup via iPhone or iPad) in order to add DVDs to their by-mail queue if the movie is not available to watch instantly.
As most consumers turn to their mobile phones and tablet devices for their daily activities, removing functionality from these channels is like hitting the rewind button.
The most logical time to add a disc to an active queue is when the user finds out it is not offered for streaming. And for most, this occurs when they are away from their computers.
"This is a culture of cross-over device usage and you are relegating customers to a one-at-a-time experience. Not a very good step forward and ability to keep yourself current if you restrict and step-back usability," one subscriber commented.
This appears to be another attempt by Netflix to ease out of its by-mail business. Following its third-quarter earnings report, CEO Reed Hastings made it quite clear the direction the company is heading. "By every measure we are now a streaming company, which also offers DVD-by-mail," he said during a call with analysts.
In the third quarter, the number of users who streamed content for more than 15 minutes was 66%, up from 41% in the third quarter of 2009 and 61% in the second quarter of this year.
In November, Netflix also launched a streaming-only subscription plan for $7.99 a month. At the same time, it raised the price on its plan for unlimited movies (one DVD out at a time) and streaming videos to $9.99 from $8.99. Prices for plans that allow customers to receive more than one DVD at a time increased as well.
While Netflix has dominated the movie rental business over the past several years, effectively putting Movie Gallery out of business and making Blockbuster's strategy obsolete, it is now facing growing competition from the likes of
Apple
(AAPL) - Get Apple Inc. Report
and
Amazon
(AMZN) - Get Amazon.com, Inc. Report
.
Netflix's goal to stay ahead of the digital shift is admirable, but if it runs too far off the path it could alienate some of its core customers.
We'd like to know what you think about Netflix's decision to remove the DVD option from streaming devices.
-- Written by Jeanine Poggi in New York.
>To contact the writer of this article, click here:
Jeanine Poggi
.
>To follow the writer on Twitter, go to
.
>To submit a news tip, send an email to:
.