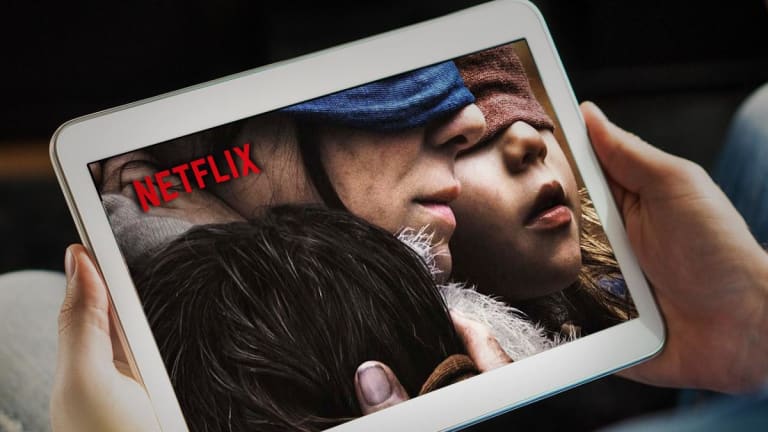 Netflix Investors Will Struggle More Than Ever to Make a Return Now
In 2019, Netflix faces its fiercest competition. At the same time, its balance sheet has never been more strained.
The past twelve months have been very eventful for Netflix  (NFLX) . Despite much oscillation in its share price, however, its shares are up less than 9% over that time period. And looking ahead, whatever returns shareholders might have thought lay ahead, it now appears that these are fast fading away.
An Overheated Sector
This year is shaping up to be a very exciting time for the streaming content business, with Apple (AAPL) and Disney (DIS)  aggressively entering the fray, and Amazon (AMZN) Video looking to ramp up.
In fact, what is quite interesting is the overlapping strategy of both Amazon and Apple. Both these tech titans are focused on increasing the stickiness of their ecosystems through their own content offerings.
Amazon sees Prime membership numbers and engagement with its platform continuing to increase on the back of critically acclaimed shows such as Homecoming, Jack Ryan and Hanna. And while Apple lacks strong, popular titles for now, it doesn't lack in ambition nor funding.
Disney, on the other hand, is going after a very different business model -- namely leveraging its Direct-to-Consumer platform to gain insight into its consumers' desires. In doing so, it is taking its cash-generating theme parks and consumer products business into a digital world.
For now, Netflix contends that on demand entertainment is so massive that these new entrants will not have much material effect on Netflix's market share. However, realistically, given Netflix's high fixed-cost base, I believe that Netflix absolutely needs strong top-line growth to give both shareholders and debt holders peace of mind.
Capital Structure Questions?
A discussion of Netflix's capital structure is often met with glazed eyes by its passionate shareholders. Ultimately, anytime discussions surrounding Netflix's free cash flow generation are brought up, investors are quick to argue that Netflix is not focused on today, but on tomorrow.
They discuss how CEO Reed Hastings set out with a strategy to dominate the on-demand video industry and how he has so far surpassed every target. And how Netflix intends to have a strong and leading market share over household's wallets, but that it can coexist with other platforms, with  the proof of this strategy being that over the last five years, Netflix's shares have smashed all benchmarks.
Looking Ahead -- Running to Stay Still
Over time, this strategy has continued and Netflix now finds itself fully addicted to the debt market and in a position where it has to keep running simply to hold on. This has translated into a rising debt expense as a percentage of revenue, as the table below shows:
What's more is that Netflix has continued to take on debt, even though its top line is no longer growing near as quickly as it was previously. Over the past three years, while Netflix's revenue has increased 80%, its debt load has increased 180%. Furthermore, this figure doesn't even account for Netflix's most recent $2 billion debt raise, roughly four weeks ago.
Thus when we look out to Q2 2019, investors who are hoping to see Netflix beat its top line guidance of 26.1% need to consider what's driving this top-line growth? And it becomes obvious that this is mostly driven through unsustainable price increases rather than increases in subscriber volume. More specifically, its revenue growth is being driven through its recently announced price rises of 18.1% on its most popular packages.
The Bottom Line
At the end of last earnings call, Hastings said a bit tongue-in-cheek that debt holders should seek out Netflix's debt, because soon there's not going to be that much more to go around, since Netflix will be increasingly self-funding starting in 2020.
For now, what we fundamentally know is that there is no question that consumers continue to benefit from Netflix's disruption. Also, there is no question that Netflix shareholders have made huge returns over the past five years. But there are huge unanswered questions as to whether Netflix's shareholders will actually make any further returns going forward.
Disney, Apple and Amazon are holdings in Jim Cramer'sAction Alerts PLUS Charitable Trust Portfolio. Want to be alerted before Cramer buys or sells these stocks? Learn more now.