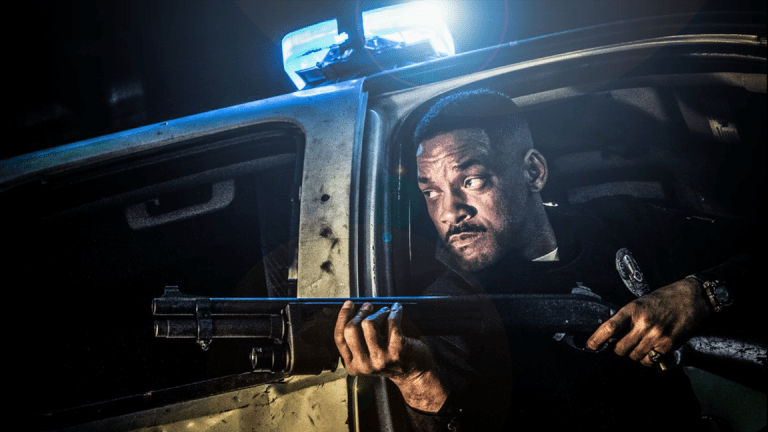 Netflix Is About to Do to Hollywood What It Did to Television
Netflix is planning to release a staggering 80 films in 2018, more than double the output of any Hollywood studio.
Netflix Inc. (NFLX) is planing to release 80 films in 2018, a staggering number compared with the output of Hollywood's major studios. If attained, it would mark a big jump from 2017, which is en route to releasing about 40 films.
Equally eye-catching, Netflix is also planning to spend $7 billion to $8 billion on original content, television series and films. This year, it will have spend around $6 billion, more than any single media operator other than ESPN, the largest unit of Walt Disney Co. (DIS) .
Netflix is clearly planning for a future. By the end of next year, Netflix will no longer be licensing movies from Disney's Lucas Film and Marvel. Even Scripps Interactive Networks Inc (SNI) opted earlier this year not to renew its licensing deal with Netflix. Others are bound to follow. 
But the jump to 80 films is still staggering. By comparison, Time Warner Inc.'s (TWX) Warner Bros. made 35 films in 2016, followed by 27 at both Sony Pictures undefined and Lions Gate Entertainment Corp. (LGF.A) , according to data from BoxOfficeMojo. Netflix executives have consistently said they need more original content to sustain and grow its business. Finance Chief David Well said last month that Netflix aims to own 50% of the films and TV shows on its platform; it currently owns about one-third of its library.
"It's a battle for who is going to get access to the most and best content," Joseph Pichirallo, an arts professor at New York University's Tisch School of the Arts, and former executive at Fox Searchlight Pictures, said in a phone interview. "By stepping up their efforts to create content, they're anticipating that their usual sources of content won't be flowing like they once were."
Many of the films that Netflix plans to debut next year will be low-budget features, anime and documentaries. But not all of them. Netflix is set to release "Bright," starring Will Smith, later this year, proof that the owner of a new sprawling Hollywood studio space isn't afraid to green-light expensive, and by the very nature of the movie industry, risky productions.
"It's a big-budget event movie. ... I think people will start seeing the potential for this original movie initiative, that it can be done on the enormous scale that we have on the television side," Netflix chief content officer Ted Sarandos told investors on Monday, Oct. 16, during a conference call with Wall Street analysts.
It should be clear by now that Netflix is the present and future of TV. It added 5.3 million net subscribers in the third quarter, surpassing the average of analyst forecasts at 4.5 million. Netflix's total subscriber base is now 109 million worldwide, a paying audience that's growing annually at a double-digit rate. Shares of Netflix were down 2.1% at midday Tuesday but have surged 60.3% in 2017.
In its annual letter to shareholders, Netflix spelled out how it's made the TV transition "from second-run content to licensed original and then to Netflix-produced originals like Stranger Things, Orange is the New Black, Narcos, The Crown, the list goes on. The trick is to do the same in film.
CEO Reed Hastings realized some 20 years ago that video viewing would move to digital platforms, away from cable TV. That meant subscriptions rather than advertisements, video on demand rather than appointment viewing, easy access to back episodes.
Yet Hastings and Sarandos have had to make clear Netflix isn't trying to destroy the theatrical business. It just doesn't agree that audiences should have to wait 60 to 90 days before a movie is available in their home or on a mobile device. 
To attract bigger-name filmmakers, though, Netflix has had to ease its hard-line stance against releasing its original films at a theater. Such was the case with "Beasts of No Nation,"  released simultaneously online and with Mark Cuban's Landmark Theatres, and that hurt the film's distribution as well as its ability to garner public attention for Oscar consideration.
Netflix appears to be tweaking its film strategy. A year ago, Netflix struck a deal with iPic Entertainment, a 16-city luxury theater chain, to debut its films. The arrangement gives Netflix more leeway to extend or expand a film's distribution to appeal to the good people at the Academy of Motion Picture Arts and Sciences as well as other filmmakers it may want to sign.
"I'm looking forward to putting more investments in how we support content, how do we invest in technology to improve the efficiency and effectiveness of the work that Ted's team is doing, producing great content at scale," Hastings said on the conference call.
Netflix recently released "The Meyerowitz Stories," starring Adam Sandler and Ben Stiller, at nine Landmark theaters and New York's Lincoln Plaza Cinemas. "First They Killed My Father" played at iPic cinemas, Lincoln Plaza and Landmark Theaters.
Compared with TV, the film business may be more challenging. But once again, Netflix has the advantage of a very different business model compared with Warner Bros. or Sony Pictures. As Hastings has made clear, Netflix doesn't simply judge a film's success on how many views it gets online. Each film is aimed at appealing to a certain member of a household or to a particular slice of an overseas audience.
Clearly, Hastings' focus is on owning or controlling content. That's why he elected to acquire Millarworld earlier this year, the company's first acquisition in its 20-year history.The producer of graphic novels and comics, Netflix executive Spencer Wang said, will be used to produce films, adding that Netflix is exploring other possible content acquisitions.  
Eventually, Netflix may want to buy a studio, and Lions Gate is a logical choice. It creates movies as well as films. Weinstein Co., of course, is suddenly for sale, but Hastings calmly answered an analyst question by saying it would be "extremely unlikely" for Netflix to be a bidder for the troubled studio. Sarandos called Netflix's relationship with Weinstein an "arm's length" one.
Now here's what Jim Cramer thinks about Netflix:
More of What's Trending on TheStreet:
Editors' pick: Originally published Oct. 18.